Local Events, Lectures and Broadcasts
High Ridge House- Virtual Annual Meeting Sept 19 2:30PM
You are all cordially invited to attend the Virtual Annual Meeting of High Ridge House on Saturday, September 19, at 2:00 pm EDT.
To watch the meeting, please go to www.highridgehouse.org and you will be directed to a link to the meeting.
Keynote Speaker John Cochran, CS will give a talk entitled --"Are We There Yet?"
The Annual Meeting will also include reports of healing and progress and is a gift of inspiration for the community. The Virtual Annual Meeting will remain available for later viewing on www.highridgehouse.org and the High Ridge House YouTube page.
---
Ridgefield Radio Lecture Sun, Oct 11 at 8 PM
A SPIRITUAL REVOLUTION: THE QUEST TO EXPERIENCE GOD
A talk by Giulia Nesi Tetreau LOCATION: WOR 710AM Or livestream at www.wor710.com or iHeart radio app
Web page of sponsoring church or society
---
Greenwich: Live Web Lecture Thu, Oct 15 at 7:30 PM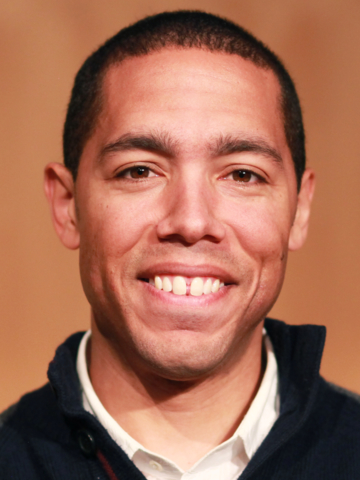 LECTURE: HUMILITY THAT 'OVERCOMES THE WORLD'
A lecture by Mark McCurties CS
LOCATION: via ZOOM
Webinar URL: Details to follow
One of the central themes of Christ Jesus' ministry was to teach and show that the power of God's love can help us to overcome the various injustices that we face in the world. In fact, Jesus fully proved the power of God's might. He healed all kinds of disease, transformed the worst types of behavior, he stopped violent acts from occurring, and he forgave his enemies in order to save them, proving hatred to be powerless in the face of divine Love. Ultimately, Jesus showed that the power of God's love doesn't just help us to cope with the ills of the world; it helps us to conquer them.
In this lecture, we will discuss how learning to follow the example of Christ Jesus, particularly his profound display of humility, can empower each one of us to heal and to overcome the hard problems that we face. We will discuss what true humility is, how it links us to God, and by extension, how it connects us with God's healing and saving laws. There is great need for healing in the world today, and Christ-like humility can help us to meet that demand.
Web page of sponsoring church or society
---
Glastonbury Web lecture Tue, Oct 27 at 7:30 PM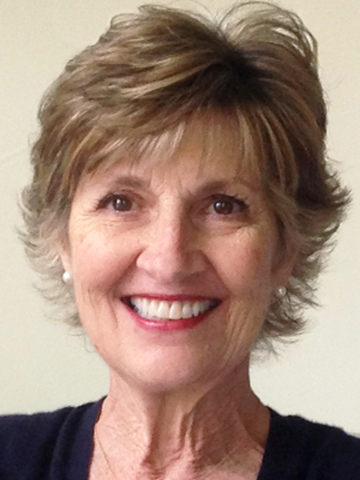 LIVE WEB LECTURE: NEVER TOO LATE TO EXPERIENCE FREEDOM
A talk by Patricia Woodard LOCATION: Via ZOOM
I discovered Christian Science as an adolescent and soon experienced the complete healing of a broken arm through Christian Science treatment, to the amazement of my mother, a registered nurse.
After working in New York City in the fashion industry, a job teaching children, and while the mother of two children, I became a full-time Christian Science practitioner, pursuing a lifelong career of learning about God's love for mankind.
My lecture traces the origins of this good news to Christ Jesus' ministry, and then explores how the discovery of a 19th-century woman named Mary Baker Eddy-who found freedom from chronic illness and other struggles in her own life-shows the provable relevance of Jesus' ministry in our lives today. What she discovered through this study she called Christian Science-a view of God and the universe that uplifts our thoughts, changes our perspective to a spiritual viewpoint, and heals.
You are invited to a Zoom webinar.
When: Oct 27, 2020 07:30 PM Eastern Time (US and Canada)
Topic: Never Too Late to Experience Freedom
Please click the link below to join the webinar: https://us02web.zoom.us/j/86522857422
Or Telephone: Dial+1 929 205 6099 Webinar ID: 865 2285 7422
Web page of sponsoring church or society
---
New Canaan Radio Lecture Sun, Nov 1 at 8 PM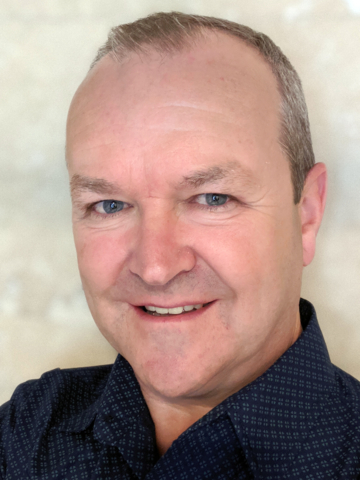 RADIO LECTURE: A NEW VIEW OF GOD AND ITS EFFECT ON WELL-BEING
A talk by Phillip Hockley LOCATION: WOR 710AM Or livestream at www.wor710.com or iHeart radio app
Web page of sponsoring church or society
---
Southbury Web Lecture Sun, Nov 1 2020 at 8 PM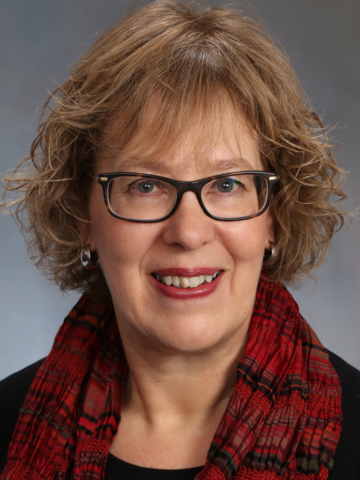 LIVE WEB LECTURE: EXPERIENCING HEAVEN NOW
A talk by Mary Bothwell LOCATION: via Zoom
Please click the link below to join the webinar:
https://us02web.zoom.us/j/81363928255
Or iPhone one-tap : US: +16699006833,,81363928255# or +13462487799,,81363928255#
Or Telephone: Dial(for higher quality, dial a number based on your current location): US: +1 669 900 6833 or +1 346 248 7799 or +1 253 215 8782 or +1 929 205 6099 or +1 301 715 8592 or +1 312 626 6799
Webinar ID: 813 6392 8255
Web page of sponsoring church or society
---
Radio Lecture Series on WOR 710 AM radio Sundays 8-9 PM
The Joint Media project is launching for the first time a series of eight lectures on the radio sponsored by churches in the tri-state- two of them from Connecticut: Ridgefield and New Canaan.
Oct 4: Nate Frederick, Tarrytown: PRAYER AND WELL-BEING: a SPIRITUAL ADVENTURE
Oct 11: Giulia Nesi Tetreau, Ridgefield: A SPIRITUAL REVOLUTION: THE QUEST TO EXPERIENCE GOD
Oct 18: Melanie Wahlberg, Englewood and Midland Park: NEVER ALONE: HOW SPIRITUAL IDEAS WORK IN US
Oct 25: Lyle Young, Eighth Church, NYC: CHRISTIAN SCIENCE - A CLEARER VIEW OF YOU
Nov 1: Phillip Hockley, New Canaan: A NEW VIEW OF GOD AND ITS EFFECT ON WELL-BEING
Nov 8: Mary Bothwell, Southampton and Levittown: EXPERIENCING HEAVEN NOW
Nov 15: Michelle Nanouche, Flushing - ANGRY NO MORE: FROM HURT TO HEALTH THROUGH FORGIVENESS.
Nov 22 Nate Frederick, Northport Society - PRAYER AND HEALING: A SPIRITUAL RESPONSE TO FEAR AND CONTAGION
---
** Notice** COVID announcements have been moved to the web page for each individual church
---

Note: If your church or society schedules a lecture or event, please let the webmaster know so that the information can be posted here.
Attend a Local Christian Science Lecture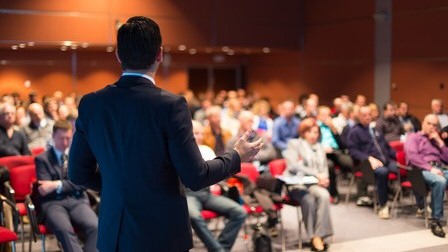 Free public lectures on Christian Science are offered throughout the year. You are welcome to attend any lecture, which may be given in a Christian Science church, a library, or other public place.
The lecture topics are varied and cover a range of subjects which often focus on current events, as well as healing.
A list of lectures scheduled in Connecticut will appear above. If none are listed, you may find a list of nearby lectures at christianscience.com.
Listen to Historical Recordings of Christian Science Lectures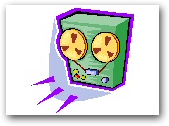 We offer over 130 recordings of historical Christian Science lectures, which you are free to listen to or download for your personal use. Most of these were made during the 1960's and 1970's.
We offer lectures by: George Aghamalin, Henry Alton, Catherine H. Anwandter, Frank Ayres, Arch Bailey, John Sidney Braithwaite, Martin Broones, Harry Browne, Noel D Bryan Jones, Charles M. Carr, Jules Cern, George Channing, George Shaw Cook, Nola A Cook, Blanche K. Corby, William Milford Correll, Albert B Crichlow, Grace Bemis Curtis, Henrik de Lange, Adam H. Dickey, Marian English, Howard Erwin, Charles W. Ferris, Richard L. Glendon, Martin N. Heafer, Joseph Heard, Hermann Hering, Norman Holmes, Frank T. Hord, Jack Hubbell, Dan Jensen, Gary John Jewkes, William D. Kilpatrick, John C. Lathrop, Matchette Marjorie, Thomas A. McClain, William McCracken, Robert Mitchell, Lanson Norcross, John Peterson, Jessica Pickett, John D. Pickett, James E Pike, Geith A Plimmer, Sylvia Poling, Dorothy Rieke, Julio Rivas, Harold Rodgers, Paul Stark Seeley, Myrtle Smyth, Florence Southwell, Clarence Steves, Richard Strain, Bettie Thompson, Irving Tomlinson, Patricia Tuttle, James Watt, Patricia Webb, Nathanial R. White, Martha Wilcox, Edward C Williams, John Wyndham, Bicknell Young, Otto G. Ziegenhagen, and more.
To listen to these lectures, please visit our historical lectures page.
Christian Science CSPS Internet Radio
These audio programs offer healing insight and inspiration from The Christian Science Publishing Society. You may listen to the programs using the player below, or you may visit the CSPS Internet Radio page to find more choices.
Domestic and International Christian Science Lectures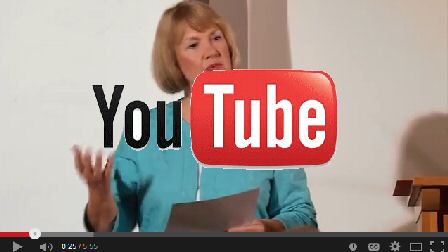 The Mother Church sponsors lectures on Christian Science. These lectures introduce Christian Science and illustrate its healing approach to today's problems and issues.
You may watch full-length Christian Science lectures, as well as short clips, on YouTube. Many of the full-length lectures were recorded in Boston, Massachusetts and are given by current lecturers from the Board of Lectureship of the Mother Church. Click on the image at left.
christianscience.com offers a worldwide schedule of lectures you may attend in person. Lectures are given by members of the Christian Science Board of Lectureship and are based on the Bible and the writings of Mary Baker Eddy. They are designed to bring the healing message of Christian Science to all kinds of audiences.
These lectures provide information about Mary Baker Eddy as it pertains to her discovery of the Science of Christ-healing, her own healing work, and the writing of Science and Health with Key to the Scriptures. They show the practicality of her teachings by sharing current accounts of healing that have resulted from the study and application of Christian Science.
Additional Resources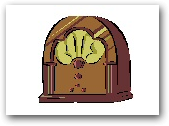 Christian Science Video Lectures Online – View full lectures and clips online now.
ebiblelesson.com offers a fresh, convenient way to explore the Christian Science Quarterly Bible Lesson online. The eBibleLesson offers a fresh, convenient way to explore the Christian Science Quarterly Bible Lesson online. You can:
Read the passages from the Bible and Science and Health as they appear in context in the books
Print the Study Edition (full text) versions of current and upcoming Lessons
Download the audio version of the Lesson to your MP3 player
spirituality.com offers practical, helpful Christian Science study resources, as well as live Q&A chats, searchable versions of the Bible and Science and Health, and free animated e-cards. There are also hundreds of articles illustrating how scientific prayer has helped people find healing solutions to personal, financial and health-related challenges.