Local Events, Lectures and Broadcasts
Sun, March 25 Hartford 2PM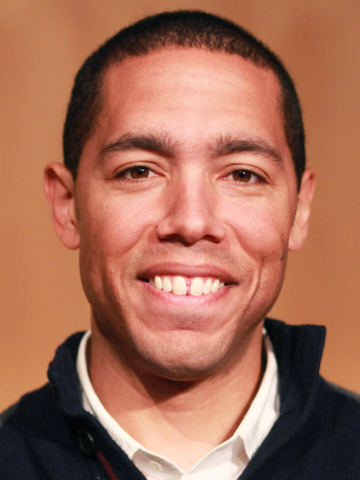 Making Meaningful Change: How God's Love Can Change Your Life And The World
LOCATION: FIRST CHURCH OF CHRIST, SCIENTIST, 235 SCARBOROUGH ST., HARTFORD, CONNECTICUT
A lecture by Mark McCurties, CS
The public is warmly invited to attend a free Christian Science lecture.
"The desire to change ourselves, to improve our character, our relationships, our life prospects can go beyond just the boundary of our own lives and the four walls of our home. Many men and women around the world have a sincere yearning to improve the collective experience of mankind," says McCurties. "In this lecture, I will explain how God's loving and saving power is the greatest agent for change, and that through a right understanding of God, His power can be seen and felt right here and now, bringing health and peace to the world."
The ideas in this lecture are based on the teachings of Jesus as recorded in the Bible, and as discussed in Science and Health with Key to the Scriptures, by Mary Baker Eddy.
McCurties has had a life-long love of the Bible and its inspiring message of individual triumph over adversity. After graduating from college, he spent a number of years in the field of education where he worked as a camp director, experiential educator, resident counselor, and athletics coach. While working with young people, he had many opportunities to witness the healing power of God, and these inspiring experiences eventually led him into the full-time public practice of Christian Science.
Web page of sponsoring church or society
---
Sat May 12, Willimantic 11AM
Practicing Christian Healing Today
LOCATION TO BE ANNOUNCED
A lecture by Mary Alice Rose, CSB
What do you think of when you hear the word Christianity? For some today, Christianity may have negative connotations, or perhaps provoke something other than an entirely positive response. But the Christianity I know - the Christianity I understand that Christ Jesus taught - is a vital, crucial agent for healing in the world.
My heart yearns for people to know what Christianity truly means: To me, it's so about love. And there is no better example in human history of genuine, unconditional love - and its healing effect - than Christ Jesus' own life. The love he taught and demonstrated actually transformed lives - so it must have been more than mere sympathy or kindness. It must have been the inspiration of divine Love, God, that enabled him to embrace each individual as the beloved child of God.
Living Christianity is about how we can do the same - how Jesus himself expected us to do the same. He taught that those who followed him by living and loving according to his teachings could heal as he did. And he left us with the promise that spiritual healing is possible for everyone to experience and practice.
At the heart of this healing is love - the true vision of our neighbor which flows from God, Love itself. In this lecture, I'll share how this love impels us to go beyond our preconceived notions and discover more of each individual's God-derived nature in order to help others. I'll also discuss some other ideas basic to Christian Science - which is founded on Jesus' words and works - that allow any of us to heal and be healed.
My hope is that you'll be able to walk away from this lecture with the essence of true Christianity in your own heart: love that reforms, transforms, and heals.
Web page of sponsoring church or society
---
Thu Apr 19, New Haven 5:30PM
Making The Right Decisions
LOCATION: FIRST CHURCH OF CHRIST, SCIENTIST, 950 CHAPEL STREET, NEW HAVEN, CONNECTICUT
A lecture by Leide Lessa, CSB
Every day, we're faced with making decisions. Some are easy decisions, but others can cause long sleepless nights. Is there a way to know the right choice? If so, what is that?
International speaker Leide Lessa says, "I have found that prayer based on understanding God and God's will of goodness for everyone can lead to making beneficial decisions. How? Knowing God as Mind, the source of intelligence, and as Love, guiding and caring for all creation, moves us beyond looking at limited options and opens the way for us to see inspired solutions.
I'll give a one-hour talk discussing how each one of us can do this - and find peace of mind in making the choices before us."
Web page of sponsoring church or society
---
Thu Apr 19, Westport 7:30PM
A Spiritual Revolution: The Quest To Experience God
LOCATION: WESTPORT INN, 1595 POST ROAD E., WESTPORT, CONNECTICUT
A lecture by Giulia Nesi, CSB
Have you ever asked yourself, Is there more to life than what I am experiencing? Is there a deeper, lasting, and more satisfying peace or happiness that might fill the emptiness inside?
A free talk and discussion, A Spiritual Revolution: The Quest to Experience God, explores the search for individual meaning. Speaker Giulia Nesi has spent years studying the subject of life and identity for herself and others, first as a psychotherapist and subsequently through cultivating an understanding of spirituality, as a spiritual healer and teacher of Christian Science.
"Despite professional accomplishments and having achieved everything I had been told would make me happy, I still had this empty feeling inside, and felt dissatisfied and restless," Giulia shared recently. "I wanted to feel and actually experience a power or influence that was larger than what I knew, and that I could lean on this power no matter what I was dealing with."
In the talk, Giulia will share how she experienced the "spiritual revolution" in her own life by reading the book, Science and Health with Key to the Scriptures. The ideas in the book gave her an entirely new perspective on life that resulted in deeper meaning and even physical healings, not only for herself but to help others.
Web page of sponsoring church or society
---
Sun Apr 29, Darien 3PM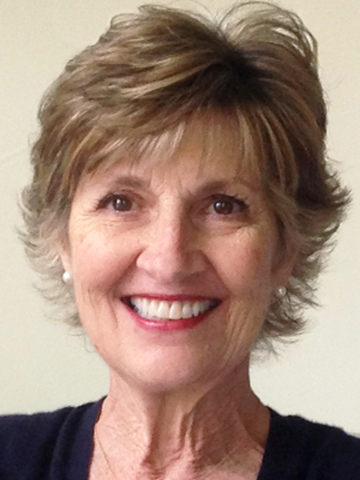 Breaking News: Freedom is Ours Now
LOCATION: DARIEN PUBLIC LIBRARY, 1441 POST RD, DARIEN, CT
A lecture by Patricia Cohan Woodard, CS
The little bird in my hand was free to fly away. We'd banded him as part of an Audubon Society effort and the time had come for his release. But even when I opened my hand to let him go, he didn't budge. What did he need? He just needed a little lift. When I gave him even the tiniest nudge upward, off he flew. Free!
What is it that gives this kind of lift to our lives? Good news, for one thing. And what better news than the promise that health and freedom can be ours today. Yes, today!
My lecture traces the origins of this good news to Christ Jesus' ministry, and then explores how the discovery of a 19th-century woman named Mary Baker Eddy - who found freedom from chronic illness and other struggles in her own life - shows the provable relevance of Jesus' ministry in our lives today. What she discovered through this study she called Christian Science - a view of God and the universe that uplifts our thoughts, changes our perspective to a spiritual viewpoint, and heals.
And it lifts all of us, and can heal all of us. I'll share the way Christian Science has brought healing to my own life, rescuing me from a troubling situation with my teenage daughter, and freeing me from the effects of an accident, as well as examples of how it has helped others from different walks of life. The common thread through these experiences is the way a clearer view of the reality of our God-given wholeness also releases us from burdens in our lives and causes us to soar. Free!
Web page of sponsoring church or society
---
Sun May 20, Guilford 2PM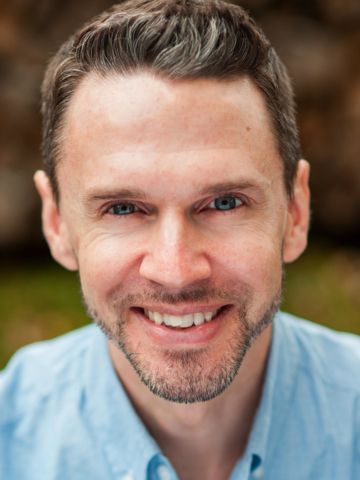 Spiritual Discovery: How You Can Better The World
LOCATION: FIRST CHURCH OF CHRIST, SCIENTIST, 49 PARK ST. GUILFORD, CONNECTICUT
A lecture by Tom McElroy, CS
After graduating from college, Tom worked in real estate finance, an at the same time, volunteered as a prison Chaplain where he worked with inmates in men's, women's and youth facilities. Now as a Christian Science Practitioner, he prays with people from all over the world in order to help others find spiritually-based solutions to challenges ranging from health and finance issues to relationship difficulties.
At a time when many people are thinking about how to make change in the world for the better, genuine spirituality has a valuable and unique contribution to make. It's not about joining a club, or blind faith, but discovering new perspectives of universal Truth and Love, God, that embrace everyone, and bring to light reliable healing solutions even where it might seem like there are none.
Web page of sponsoring church or society
---

Note: If your church or society schedules a lecture or event, please let the webmaster know so that the information can be posted here.
Attend a Local Christian Science Lecture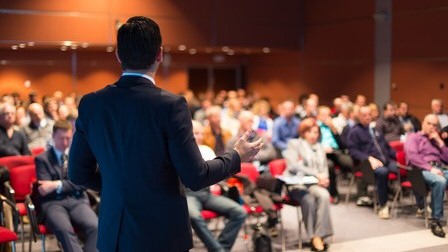 Free public lectures on Christian Science are offered throughout the year. You are welcome to attend any lecture, which may be given in a Christian Science church, a library, or other public place.
The lecture topics are varied and cover a range of subjects which often focus on current events, as well as healing.
A list of lectures scheduled in Connecticut will appear above. If none are listed, you may find a list of nearby lectures at christianscience.com.
Domestic and International Christian Science Lectures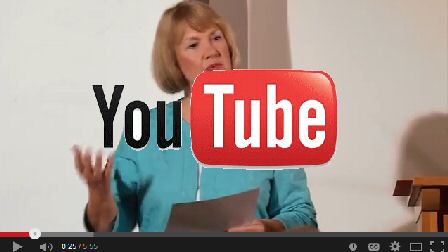 The Mother Church sponsors lectures on Christian Science. These lectures introduce Christian Science and illustrate its healing approach to today's problems and issues.
You may watch full-length Christian Science lectures, as well as short clips, on YouTube. Many of the full-length lectures were recorded in Boston, Massachusetts and are given by current lecturers from the Board of Lectureship of the Mother Church. Click on the image at left.
christianscience.com offers a worldwide schedule of lectures you may attend in person. Lectures are given by members of the Christian Science Board of Lectureship and are based on the Bible and the writings of Mary Baker Eddy. They are designed to bring the healing message of Christian Science to all kinds of audiences.
These lectures provide information about Mary Baker Eddy as it pertains to her discovery of the Science of Christ-healing, her own healing work, and the writing of Science and Health with Key to the Scriptures. They show the practicality of her teachings by sharing current accounts of healing that have resulted from the study and application of Christian Science.
---
Listen to Historical Recordings of Christian Science Lectures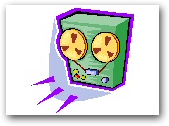 During the 1960's, Christian Science lectures were frequently broadcast in the New York City area. As it happens, the webmaster of this site made audio recordings of some of them on reel-to-reel tape. As a special feature, visitors to this site may now listen to these lectures.
We offer lectures by: Arch Bailey, Charles M. Carr, Jules Cern, William Milford Correll, Adam H. Dickey, Richard L. Glendon, Frank T. Hord, Sylvia Poling, John D. Pickett, Paul Stark Seeley, James Watt, Otto G. Ziegenhagen, and more.
To listen to these lectures, please visit our historical lectures page.
---
---
Christian Science Sentinel Radio Edition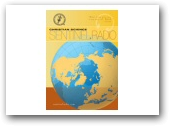 The Christian Science Sentinel "Radio Edition is a weekly radio program broadcast throughout the United States and in various parts of the world.
Each week on Sentinel Radio, you can hear people from all walks of life tell how they're attaining better health and happiness, freedom from anxiety and stress, and rejuvenated lives through prayer.

Tune in and find strength, comfort, and renewal through uplifting interviews and inspiring testimonies from individuals who rely on God for healing.
In our area, listen to WOR 710 AM Radio on Sunday at 7AM. You may also click on the link (regardless of your location) and hear a podcast of about 28 minutes or so from the last broadcast.
---
Additional Resources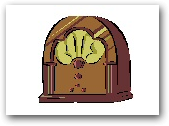 Christian Science Video Lectures Online – View full lectures and clips online now.
ebiblelesson.com offers a fresh, convenient way to explore the Christian Science Quarterly Bible Lesson online. The eBibleLesson offers a fresh, convenient way to explore the Christian Science Quarterly Bible Lesson online. You can:
Read the passages from the Bible and Science and Health as they appear in context in the books
Print the Study Edition (full text) versions of current and upcoming Lessons
Download the audio version of the Lesson to your MP3 player
spirituality.com offers practical, helpful Christian Science study resources, as well as live Q&A chats, searchable versions of the Bible and Science and Health, and free animated e-cards. There are also hundreds of articles illustrating how scientific prayer has helped people find healing solutions to personal, financial and health-related challenges.