Local Events, Lectures and Broadcasts
Sat, Apr 27 Norwalk - Attend a Lecture. English at 2 PM, Spanish at 3:30PM
ARE YOU READY TO TAKE THE FIRST STEP?
¿ESTÁ LISTO PARA DAR EL PRIMER PASO?3> A lecture by Enrique Smeke LOCATION: NORWALK COMMUNITY COLLEGE, 188 RICHARDS AV., NORWALK
What is this lecture about?
What is that first step that will lead us to decide between two choices? How can we take that first step towards a more harmonious relationship with friends or relatives? And, what is that connection with God the Bible tells us we have, that enables us to enjoy a better, more stable health? It seems difficult to break through self-doubts and fears. Sometimes we can't see how to advance forward; we may feel stuck in the problem.
The purpose of this lecture is to show that there is great value in taking a first step towards a solution. When we find ourselves in difficult situations, God is there to support and guide us. And as we look to Him for support we witness how God unfolds the path to the awaited solution.
Some points this lecture brings out:
God keeps an open channel of communication with each of us that we all can access to find inspiration, healing, and progress in our lives.
Prayer is reasoning with the heart and letting God have the last word.>
Each one of us has been graced with a unique path in life which God unfolds as we advance forward.
---
Sun Apr 28 Southbury - Attend a Lecture at 2 PM
MAKING THE RIGHT DECISIONS3> A lecture by Leide Lessa LOCATION: SOUTHBURY PUBLIC LIBRARY, 100 POVERTY RD., SOUTHBURY
Every day, we're faced with making decisions. Some are easy decisions, but others can cause long sleepless nights. Is there a way to know the right choice? If so, what is that?
International speaker Leide Lessa says, "I have found that prayer based on understanding God and God's will of goodness for everyone can lead to making beneficial decisions. How? Knowing God as Mind, the source of intelligence, and as Love, guiding and caring for all creation, moves us beyond looking at limited options and opens the way for us to see inspired solutions.
I'll give a one-hour talk discussing how each one of us can do this - and find peace of mind in making the choices before us."
Web page of sponsoring church or society
---
Sun Apr 28 Willimantic - Attend a Lecture at 2:30 PM
SPIRITUAL CHRISTIANITY THAT RESTORES HEALTH3> A lecture by Kari Mashos LOCATION: WINDHAM TOWN HALL, 979 MAIN STREET, WILLIMANTIC
Buildings of great cultural significance, like the Acropolis in Athens, draw visitors from around the world to admire their historical importance, as well as their beauty and ingenuity. I love seeing the Acropolis every time I go home to Athens, but what's really captured my attention is the careful restoration of its monuments.
Restoration is a theme that most of us can relate to. Whether it's the restoration of a relationship, financial restoration after a hardship, or a restoration of our bodies, the desire to bring some aspect of our lives back to wholeness is a fairly universal one. But is restoration always possible? And if so, how?
Through my study of the Bible and Science and Health with Key to the Scriptures by Mary Baker Eddy-the textbook of Christian Science, which has helped me understand the practicality and spiritual significance of the Bible-I've learned that the restoration of our bodies and lives is actually completely natural. Yet unlike the restoration of the Acropolis, this spiritual restoration-the regeneration of our lives through the power of God-is not the effort to bring back an object to a close version of its original. Instead, the divine healing method that restores lives is a spiritual awakening. This holy inspiration does not restore us from a lost state; instead, it is the revelation that we can never lose what our divine, loving Father gives us: health, wholeness, peace.
In this lecture, I'll share healings from my own life that shed more light on this spiritual approach to restoration, and on the system of healing that allows each of us to feel more of the regenerating power of God in our lives: Christian Science.
Web page of sponsoring church or society
---
Tue Apr 30 Guilford - Attend a Lecture at 7:30 PM
PRACTICING CHRISTIAN HEALING TODAY3> A lecture by Mary Alice Rose LOCATION: CHRISTIAN SCIENCE CHURCH, 49 PARK STREET, GUILFORD
What do you think of when you hear the word Christianity? For some today, Christianity may have negative connotations, or perhaps provoke something other than an entirely positive response. But the Christianity I know-the Christianity I understand that Christ Jesus taught-is a vital, crucial agent for healing in the world.
My heart yearns for people to know what Christianity truly means: To me, it's so about love. And there is no better example in human history of genuine, unconditional love-and its healing effect-than Christ Jesus' own life. The love he taught and demonstrated actually transformed lives-so it must have been more than mere sympathy or kindness. It must have been the inspiration of divine Love, God, that enabled him to embrace each individual as the beloved child of God.
Living Christianity is about how we can do the same-how Jesus himself expected us to do the same. He taught that those who followed him by living and loving according to his teachings could heal as he did. And he left us with the promise that spiritual healing is possible for everyone to experience and practice.
At the heart of this healing is love-the true vision of our neighbor which flows from God, Love itself. In this lecture, I'll share how this love impels us to go beyond our preconceived notions and discover more of each individual's God-derived nature in order to help others. I'll also discuss some other ideas basic to Christian Science-which is founded on Jesus' words and works-that allow any of us to heal and be healed.
My hope is that you'll be able to walk away from this lecture with the essence of true Christianity in your own heart: love that reforms, transforms, and heals.
Web page of sponsoring church or society
---
Sun May 19 Hartford - Attend a Lecture at 2 PM
THE SCIENCE OF CHRISTIANITY3> A lecture by Mary Alice Rose LOCATION: CHRISTIAN SCIENCE CHURCH, 235 SCARBOROUGH STREET, HARTFORD
Ever since I was a little girl, I have appreciated the scientific nature of Christianity through my study of Christian Science. The Founder of the Christian Science movement, Mary Baker Eddy, described in her seminal work Science and Health with Key to the Scriptures her discovery of Christian Science - a discovery (not an invention!) - of the divine laws Jesus and his disciples relied on in their healing ministries, and which are still here and operating today. As I was growing up, I endeavored to learn and apply these laws in my own life on a regular basis.
When I studied the scientific method of research in public school, I realized I was already familiar with the concept. The words used to describe this method - research, hypotheses, experimentation, analysis, conclusions, publishing - were all words Mrs. Eddy had used in talking about her discovery. And I saw for the first time that the discovery of Christian Science was rooted in this centuries-old scientific method. I enjoy sharing and exploring this point with audiences in this lecture.
I so loved this logical approach to problem-solving that I majored in meteorology and computer science in college and worked for 20 years in different areas of applied physical science. This lecture points out the similarities and the differences between my study of physical science and my study of Christian Science.
The lecture also explores one of the laws of God that is ever-present and ever-operating: "God is Love." That law comes from the book of First John in the Bible. The lecture includes several examples of healing which illustrate how the law of God as Love is relevant and practical today.
Web page of sponsoring church or society
---
Fri June 7 Greenwich - Attend a Lecture at 7 PM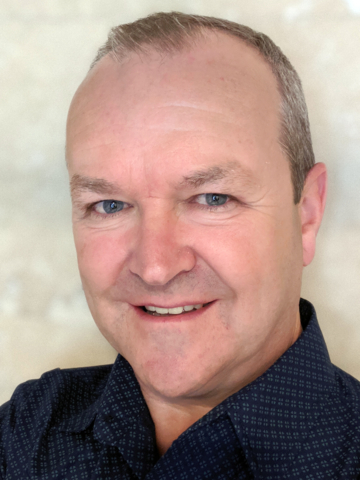 A NEW VIEW OF GOD AND ITS EFFECT ON WELL-BEING3> A lecture by Phillip Hockley LOCATION: CHRISTIAN SCIENCE CHURCH, 11 PARK PLACE, GREENWICH
When most people think about life-changing moments, they may not think of a lecture on Christian Science. That wasn't why I attended a lecture for the first time; I didn't expect to walk out a new person. But I found something in that lecture that was indeed life-transforming. Christian Science gave me a new view of God that I'd not had before: a view of God as Love itself, divine Love that loved me fully. I also discovered that this loving God was not the source of my troubles (which were many) but the solution to them. My life began to improve quickly after that and I became a healthy man after many years of suffering.
There's no question that I was jubilant about the way my life was being transformed. But what impressed me the most was finding out that these kinds of breakthroughs aren't one-time, personal miracles. God's love is available to everyone, and there's even a textbook on Christian Science healing that explains the power of God's love in our lives: Science and Health with Key to the Scriptures.
What I've gone on to learn, and what I'll share in my lecture, is that the perspective of God and reality that Christian Science opens up is one that offers freedom from whatever in our lives seems painful, debilitating, or limiting. I'll talk about a 19th-century woman, Mary Baker Eddy, who, after a life-threatening injury, discovered this new view of God for herself and went on to explain her discovery and its Bible-based principles in her book Science and Health. And I'll share how that discovery is still relevant to our lives today because of what it reveals about God's great love for each of us and its powerful, life-transforming effects.
Web page of sponsoring church or society
---

Note: If your church or society schedules a lecture or event, please let the webmaster know so that the information can be posted here.
Attend a Local Christian Science Lecture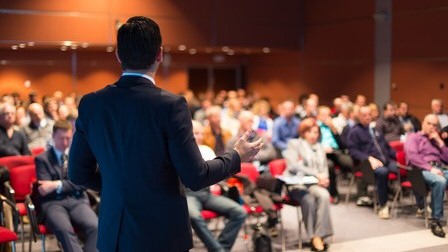 Free public lectures on Christian Science are offered throughout the year. You are welcome to attend any lecture, which may be given in a Christian Science church, a library, or other public place.
The lecture topics are varied and cover a range of subjects which often focus on current events, as well as healing.
A list of lectures scheduled in Connecticut will appear above. If none are listed, you may find a list of nearby lectures at christianscience.com.
Listen to Historical Recordings of Christian Science Lectures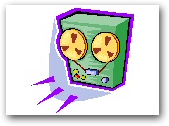 During the 1960's, Christian Science lectures were frequently broadcast in the New York City area. As it happens, the webmaster of this site made audio recordings of some of them on reel-to-reel tape. As a special feature, visitors to this site may now listen to these lectures.
We offer lectures by: Arch Bailey, Charles M. Carr, Jules Cern, William Milford Correll, Adam H. Dickey, Richard L. Glendon, Frank T. Hord, Sylvia Poling, John D. Pickett, Paul Stark Seeley, James Watt, Otto G. Ziegenhagen, and more.
To listen to these lectures, please visit our historical lectures page.
Christian Science CSPS Internet Radio
These audio programs offer healing insight and inspiration from The Christian Science Publishing Society. You may listen to the programs using the player below, or you may visit the CSPS Internet Radio page to find more choices.

Domestic and International Christian Science Lectures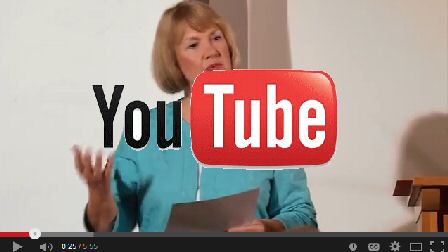 The Mother Church sponsors lectures on Christian Science. These lectures introduce Christian Science and illustrate its healing approach to today's problems and issues.
You may watch full-length Christian Science lectures, as well as short clips, on YouTube. Many of the full-length lectures were recorded in Boston, Massachusetts and are given by current lecturers from the Board of Lectureship of the Mother Church. Click on the image at left.
christianscience.com offers a worldwide schedule of lectures you may attend in person. Lectures are given by members of the Christian Science Board of Lectureship and are based on the Bible and the writings of Mary Baker Eddy. They are designed to bring the healing message of Christian Science to all kinds of audiences.
These lectures provide information about Mary Baker Eddy as it pertains to her discovery of the Science of Christ-healing, her own healing work, and the writing of Science and Health with Key to the Scriptures. They show the practicality of her teachings by sharing current accounts of healing that have resulted from the study and application of Christian Science.
Additional Resources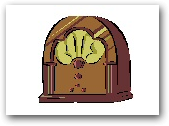 Christian Science Video Lectures Online – View full lectures and clips online now.
ebiblelesson.com offers a fresh, convenient way to explore the Christian Science Quarterly Bible Lesson online. The eBibleLesson offers a fresh, convenient way to explore the Christian Science Quarterly Bible Lesson online. You can:
Read the passages from the Bible and Science and Health as they appear in context in the books
Print the Study Edition (full text) versions of current and upcoming Lessons
Download the audio version of the Lesson to your MP3 player
spirituality.com offers practical, helpful Christian Science study resources, as well as live Q&A chats, searchable versions of the Bible and Science and Health, and free animated e-cards. There are also hundreds of articles illustrating how scientific prayer has helped people find healing solutions to personal, financial and health-related challenges.