Local Events, Lectures and Broadcasts
Sun, March 25 Hartford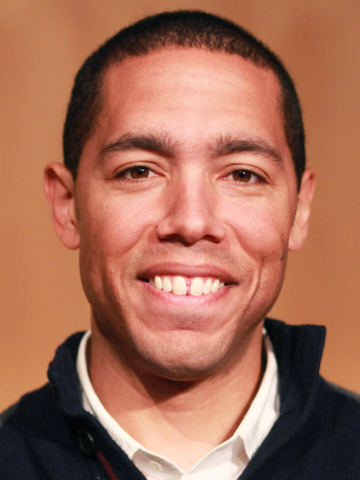 Making Meaningful Change: How God's Love Can Change Your Life And The World
LOCATION: CHRISTIAN SCIENCE CHURCH, 235 SCARBOROUGH ST., HARTFORD, CONNECTICUT
A lecture by Mark McCurties, CS
The public is warmly invited to attend a free Christian Science lecture
The desire to change ourselves, to improve our character, our relationships, our life prospects can also go beyond just the boundary of our own lives and the four walls of our home. Many men and women around the world have a sincere yearning to improve the collective experience of mankind," says McCurties. "In this lecture, I will explain how God's loving and saving power is the greatest agent for change, and that through a right understanding of God, His power can be seen and felt right here and now, bringing health and peace to the world.
The ideas in this lecture are based on the teachings of Jesus as recorded in the Bible, and as discussed in Science and Health with Key to the Scriptures, by Mary Baker Eddy.
McCurties has had a life-long love of the Bible and its inspiring message of individual triumph over adversity. After graduating from college he spent a number of years in the field of education where he worked as a camp director, experiential educator, resident counselor, and athletics coach. While working with young people, he had many opportunities to witness the healing power of God, and these inspiring experiences eventually led him into the full-time public practice of Christian Science.
Web page of sponsoring church or society
---

Note: If your church or society schedules a lecture or event, please let the webmaster know so that the information can be posted here.
Attend a Local Christian Science Lecture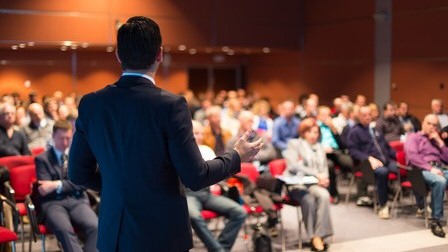 Free public lectures on Christian Science are offered throughout the year. You are welcome to attend any lecture, which may be given in a Christian Science church, a library, or other public place.
The lecture topics are varied and cover a range of subjects which often focus on current events, as well as healing.
A list of lectures scheduled in Connecticut will appear above. If none are listed, you may find a list of nearby lectures at christianscience.com.
Domestic and International Christian Science Lectures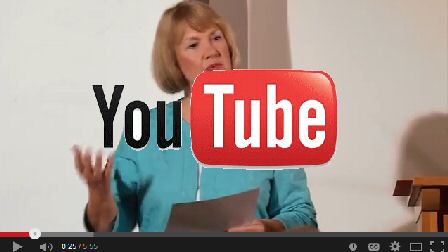 The Mother Church sponsors lectures on Christian Science. These lectures introduce Christian Science and illustrate its healing approach to today's problems and issues.
You may watch full-length Christian Science lectures, as well as short clips, on YouTube. Many of the full-length lectures were recorded in Boston, Massachusetts and are given by current lecturers from the Board of Lectureship of the Mother Church. Click on the image at left.
christianscience.com offers a worldwide schedule of lectures you may attend in person. Lectures are given by members of the Christian Science Board of Lectureship and are based on the Bible and the writings of Mary Baker Eddy. They are designed to bring the healing message of Christian Science to all kinds of audiences.
These lectures provide information about Mary Baker Eddy as it pertains to her discovery of the Science of Christ-healing, her own healing work, and the writing of Science and Health with Key to the Scriptures. They show the practicality of her teachings by sharing current accounts of healing that have resulted from the study and application of Christian Science.
---
Listen to Historical Recordings of Christian Science Lectures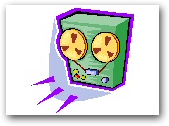 During the 1960's, Christian Science lectures were frequently broadcast in the New York City area. As it happens, the webmaster of this site made audio recordings of some of them on reel-to-reel tape. As a special feature, visitors to this site may now listen to these lectures.
We offer lectures by: Arch Bailey, Charles M. Carr, Jules Cern, William Milford Correll, Adam H. Dickey, Richard L. Glendon, Frank T. Hord, Sylvia Poling, John D. Pickett, Paul Stark Seeley, James Watt, Otto G. Ziegenhagen, and more.
To listen to these lectures, please visit our historical lectures page.
---
---
Christian Science Sentinel Radio Edition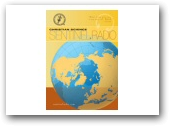 The Christian Science Sentinel "Radio Edition is a weekly radio program broadcast throughout the United States and in various parts of the world.
Each week on Sentinel Radio, you can hear people from all walks of life tell how they're attaining better health and happiness, freedom from anxiety and stress, and rejuvenated lives through prayer.

Tune in and find strength, comfort, and renewal through uplifting interviews and inspiring testimonies from individuals who rely on God for healing.
In our area, listen to WOR 710 AM Radio on Sunday at 7AM. You may also click on the link (regardless of your location) and hear a podcast of about 28 minutes or so from the last broadcast.
---
Additional Resources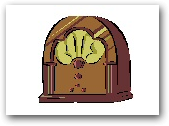 Christian Science Video Lectures Online – View full lectures and clips online now.
ebiblelesson.com offers a fresh, convenient way to explore the Christian Science Quarterly Bible Lesson online. The eBibleLesson offers a fresh, convenient way to explore the Christian Science Quarterly Bible Lesson online. You can:
Read the passages from the Bible and Science and Health as they appear in context in the books
Print the Study Edition (full text) versions of current and upcoming Lessons
Download the audio version of the Lesson to your MP3 player
spirituality.com offers practical, helpful Christian Science study resources, as well as live Q&A chats, searchable versions of the Bible and Science and Health, and free animated e-cards. There are also hundreds of articles illustrating how scientific prayer has helped people find healing solutions to personal, financial and health-related challenges.