Hymns by Mary Baker Eddy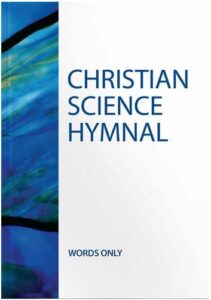 First published in 1898, the Christian Science Hymnal contains traditional Christian hymns, and well as hymns unique to Christian Science. A number of hymns are arrangements of seven poems written by Mary Baker Eddy.
The hymns are played by Chuck Thatcher, who was formerly the organist at the Ridgefield church. The music is provided for your personal enjoyment, and is copyright © 1994 by Chuck Thatcher. Used by permission. All Rights Reserved.

In addition to the hymns, a few additional medleys are provided.

These recordings were made at First Church of Christ, Scientist in Ridgefield, CT.
Read the Christian Science Hymnal, with seven hymns written by the Reverend Mary Baker Eddy. The book was digitized by Google from the library of Harvard University and uploaded to the Internet Archive. View the Hymnal Online
If you enjoy listening to the music, please feel free to drop me a note.
---
---