First Church of Christ Scientist, New Haven, CT
---
Thu, April 22 12:30PM - Live Web Lecture
Miracles Redefined. Overcoming Crises and Finding Security

By Heike Arneth
A Web Lecture
This lecture is about redefining the word "miracle" not as something mystical or accidental but in a completely new light, as something divinely natural (based on divine laws) and therefore reliable.
This reorientation of thinking leads to brighter points of view with new perspectives. From here our view opens up to see God as the universal Principle of Love - as an active and omnipresent force of absolute good.
We can understand and see Gods creation as a wonderful and perfect result of God. And we can see that sickness, need, lack, inequality are misty phenomena without substance and without reality. Then they can dissolve like fog that dissolves when it meets the sun, or like darkness when it meets light.
---
We are holding services in person at this time.
We would like to welcome you to our weekly services Sunday mornings @10am and wednesday evenings @7:30pm. Masks are required and there is ample parking on chapel street.
---
First Church of Christ, Scientist, New Haven, is a branch of the Mother Church, The First Church of Christ Scientist in Boston, Massachusetts. Our purpose is to bring evidence of God's ever-present and all-powerful Love to our community.
Through the weekly study of the Bible and the Christian Science textbook, Science and Health with Key to the Scriptures, by Mary Baker Eddy, members of this church and those who visit our services are gaining mastery of their health and are finding permanent peace and happiness.
Our church is located at 950 Chapel Street.
Sunday Services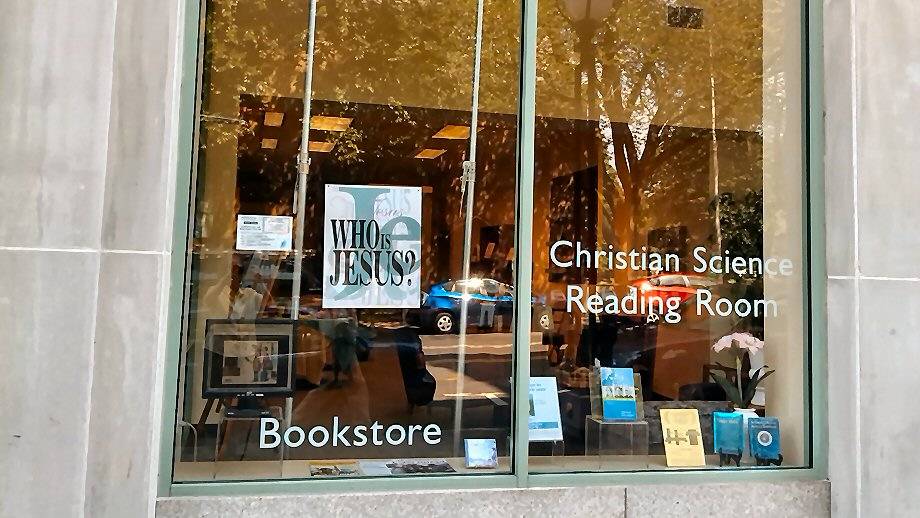 Our Sunday service includes hymns and readings from the Bible and Science and Health with Key to the Scriptures.
---
Sunday School
At the same time as the Sunday Service, our Sunday School is available for children and young adults up to the age of 20.
Sunday School classes study themes from the Bible and the current week's Bible Lesson published in The Christian Science Quarterly.
Students learn to apply them meaningfully in their daily lives.
---
Wednesday Evening Services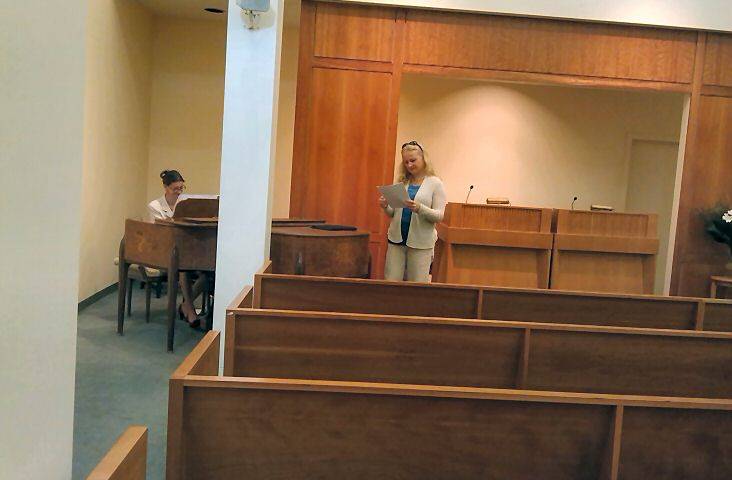 On Wednesday evenings, our church holds testimony meetings that also include hymns and readings from the Bible and Science and Health with Key to the Scriptures.
The heart of these meetings, though, are examples of spiritual healing and gratitude shared by members of the congregation.
Everyone is welcome to attend and participate in both Sunday and Wednesday services. We provide loving child care at both services.
---
Reading Room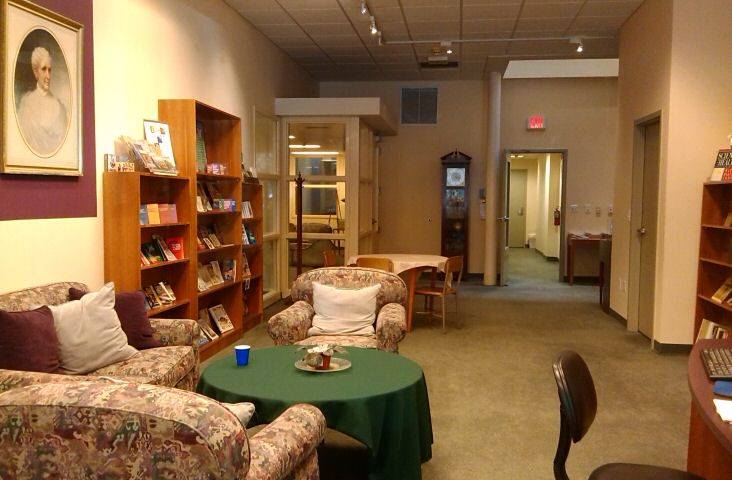 The church maintains a Christian Science Reading Room adjacent to the church, at 950 Chapel Street.
At our reading room visitors can study and purchase the Bible and Christian Science literature, including Science and Health with Key to the Scriptures, other writings by Mary Baker Eddy, and articles on subjects of Christian Science healing.
Each Tuesday at 2 PM the Reading Room airs the live Sentinel Chat online, consisting of discussions of current topics from a spiritual perspective. Each Wednesday at 2PM the RR airs the live Wednesday Meeting from The Mother Church.
The first Sunday of each month at 11 AM the RR space is used for fellowship following the regular Sunday church service next door. The public is encouraged to attend all of these events.
---
Church, Reading Room and Contact Information
Sunday Serviceand Sunday School
10 AM
---
Wednesday Testimony Meeting
7:30 PM
---
Thanksgiving Day Service
10 AM
---
Reading Room Hours
Temporarily closed except after services. Please call this number for updates: (203) 787-0829
Church and Reading Room
950 Chapel Street
New Haven, CT 06510
(203) 787-0829
Church and Reading Room Location
Send us an Email

Contact the New Haven Christian Science Church