First Church of Christ, Scientist, Greenwich, CT
Welcome to Our Church!
That which we have seen and heard declare we unto you, that ye also may have fellowship with us: and truly our fellowship is with the Father, and with his Son Jesus Christ." — I John 1:3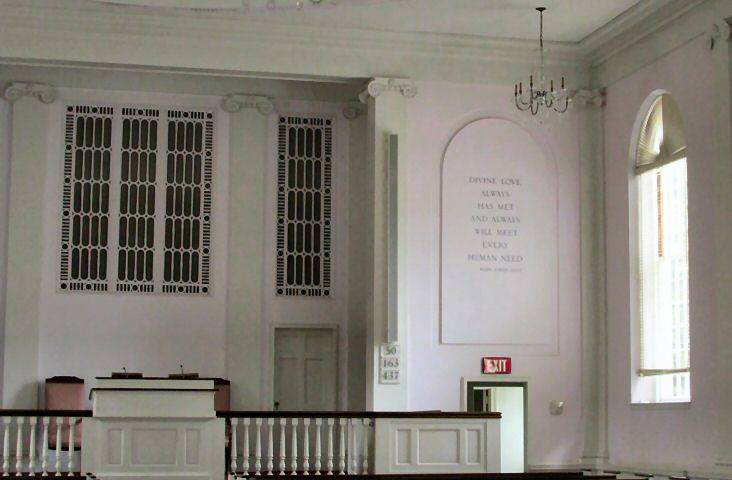 First Church of Christ, Scientist, Greenwich is one of the many worldwide branches of The First Church of Christ, Scientist – Boston, Ma. We invite you to our Sunday services, Wednesday evening meetings, Sunday School, and Christian Science Reading Room.
If you want to learn more about God – and the practical relevance of the Bible in your everyday life, then we're the place for you.
In 2006 a wheelchair lift was installed. The lift provides access from the street level north parking lot, up to the main level auditorium foyer, and down to the lower lobby which includes a wheelchair accessible restroom.
The church is located at 11 Park Place, just off Putnam Avenue (the main east-west street in Greenwich, also known as the Post Road or Route 1). We look forward to meeting you.
---
Sunday Services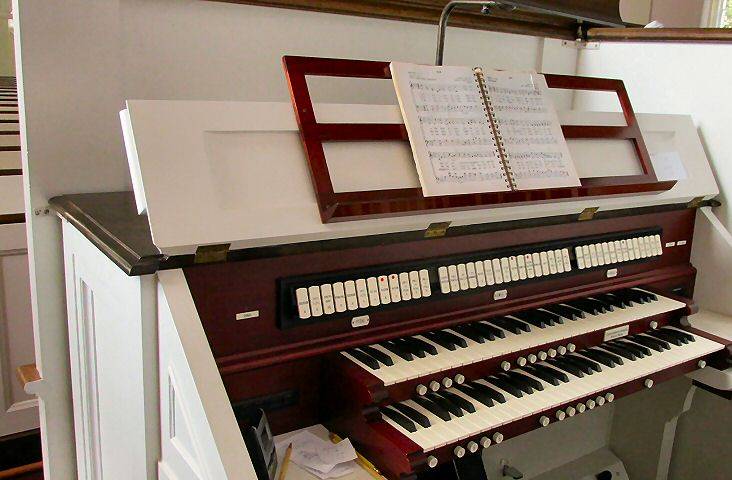 Sunday services include readings from the Bible and the textbook of Christian Science – Science and Health with Key to the Scriptures, by Mary Baker Eddy.
These selected readings (which Christian Scientists study each week) are outlined in the Christian Science Quarterly.
The service is conducted by a First and Second Reader – elected by church members.
If you are unable to attend our service please email us for instructions on how to listen through our teleconference service. Click the "Send Us an Email" icon on this page.
---
Sunday School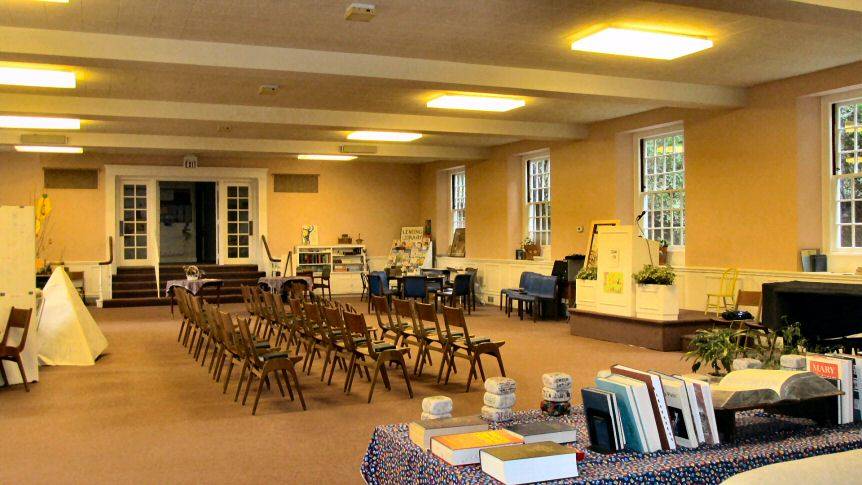 The Sunday School is open to all children and young people up to the age of 20.
Foundational lessons include the Ten Commandments, Lord's Prayer, and Christ Jesus' Sermon on the Mount – all of which teach children to trust God, be obedient to His laws, love Him, and love all mankind.
Taught from the Bible and Science and Health, students learn how to pray for healing in their lives and in their communities.
---
Wednesday Evening Services
Topical issues address the spiritual needs of our community and the world. Members of the congregation are invited to share testimonies of healing through prayer of problems of all kinds, including health, financial, and relationship problems.
---
Children's Room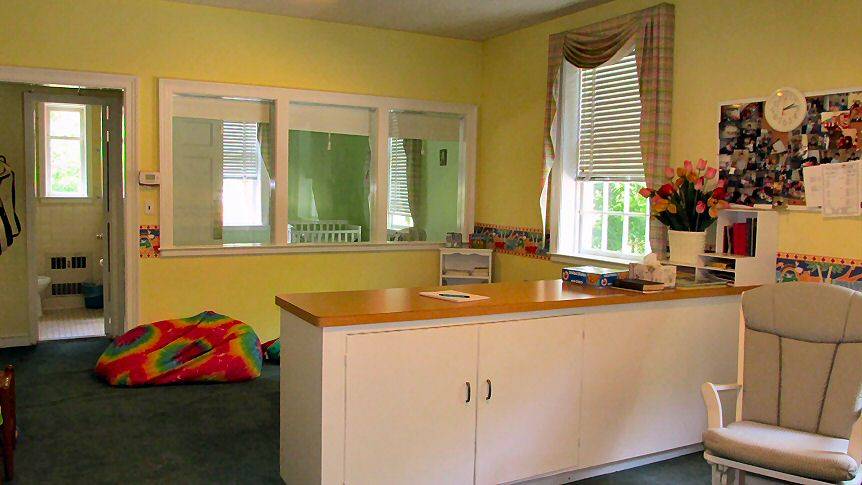 The Children's Room provides loving care for infants and small children during all services.
---
Reading Room
The Greenwich Christian Science Reading Room is located at 333 Greenwich Avenue – right next to the old clock.
The Reading Room is a place to discover and re-discover God – – to learn about one's relationship to God as His precious child. The Reading Room provides a quiet place for study and prayer. In this healing atmosphere, the librarians help find answers to the public's questions about Christian Science.
Items available to read, borrow or purchase include: the Bible; Science and Health with Key to the Scriptures, and other writings by Mary Baker Eddy; Bible study references; Christian Science magazines; The Christian Science Monitor (an international newspaper); and CDs.
Many publications are available in different languages, and a variety of materials in the Reading Room are geared particularly for children.
---
Church, Reading Room and Contact Information
Sunday Serviceand Sunday School
10:30 AM (In person) and teleconference
For teleconference, dial 203-680-9095. The access code is 520520*
---
Wednesday Testimony Meeting
7:30 PM in-person and teleconference
For teleconference, dial 203-680-9095. The access code is 520520*
---
Thanksgiving Day Service
10:30 AM
---
Reading Room Hours
Mon - Fri 11-3

Please phone Reading Room to confirm hours before visiting
(203) 869-2503
Church
Church Location
11 Park Place
Greenwich, CT 06830
(203) 869-1555
Reading Room
Reading Room Location
333 Greenwich Avenue
Greenwich, CT 06830
(203) 869-2503