Historical Christian Science Lectures
Also includes several talks and association addresses
We are pleased to offer audio recordings of historical Christian Science lectures. During the 1960's, Christian Science lectures were frequently broadcast in the New York City area. Many of them were recorded by the webmaster of this site on reel-to-reel tape, which you may now enjoy. Visitors to our site have also contributed many additional lectures.
In addition to lectures, you may find several talks and association addresses. An association address is given by a Teacher of Christian Science to their students. Few association addresses have survived the passing of years. They represent the more advanced writings on Christian Science.
A few lectures use a synthesized, computer-generated voice. The lectures, with [S] after the title, date from 1922 or earlier, and were printed in media such as the newspapers and journals of the time. You may notice some imperfections in the text-to-speech conversion, but hopefully the message will come through.
You may download and listen to these recordings for your own personal use only. You are not permitted to copy/upload the lectures to your website or any other website, sell them, use them for commercial purposes, or reproduce and distribute them without permission in any form whatsoever.
If you enjoy these lectures, or wish to contribute your vintage recordings feel free to drop me a note.

Another website called cslectures.org offers the full text of these and many others, which you may read or print.
---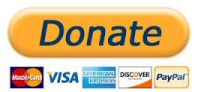 If you are enjoying the lectures, a donation to help support this website would be appreciated.
Just click the button, then you may use either your credit card, or PayPal.
---
KEY:
(AW) – Read by Anthony Whitehouse
CS – Christian Science
[S] – Synthesized Voice
---
---