Historical Christian Science Lectures
Also includes several talks and association addresses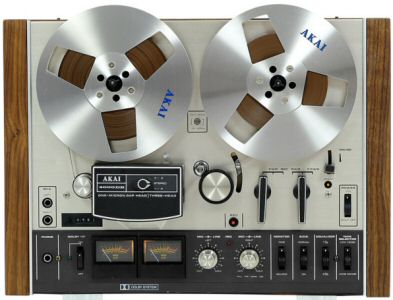 We are pleased to offer audio recordings of historical Christian Science lectures. During the 1960's, Christian Science lectures were frequently broadcast in the New York City area. Many of them were recorded by the webmaster of this site on reel-to-reel tape, which you may now enjoy. Visitors to our site have also contributed many additional lectures.
In addition to lectures, you may find several talks and association addresses. An association address is given by a Teacher of Christian Science to their students. Few association addresses have survived the passing of years. They represent the more advanced writings on Christian Science.

A few lectures use a synthesized, computer-generated voice. The lectures, with [S] after the title, date from 1922 or earlier, and were printed in media such as the newspapers and journals of the time. You may notice some imperfections in the text-to-speech conversion, but hopefully the message will come through.
You may download and listen to these recordings for your own personal use only. You are not permitted to copy/upload the lectures to your website or any other website, sell them, use them for commercial purposes, or reproduce and distribute them without permission in any form whatsoever.
If you enjoy these lectures, or wish to contribute your vintage recordings feel free to drop me a note. Another website called cslectures.org offers the full text of these and many others, which you may read or print.

Would you like to leave a comment on these lectures? We welcome your thoughts and comments. Please click the icon to send us a message.

A new address has been added: Christian Science:
The Science Which Reveals the Ever-presence of God by Colin Eddison (Read by Anthony Whitehouse)
---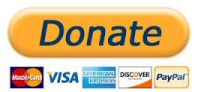 If you are enjoying the lectures, a donation to help support this website would be appreciated. Just click the button, then you may use either your credit card, or PayPal.
---
KEY:
[S] – Synthesized Voice
(AW) – Read by Anthony Whitehouse
CS – Christian Science
---
---
Tips on Using the Audio Player
By typing into this box, you can search for any word in a lecturer's name.
It also works for any word in the title.
These two buttons let you quickly replay the last 10 seconds, or fast forward 10 seconds. You can press them as many times as you like.
You can replay any part of the lecture by using this bar. Or, you can go to any point in the lecture you want to hear.
First, click the round icon at the bottom of the player.

A box will appear which lets you adjust the playback speed.
You can speed up by moving the slider to the right, or slow down by moving it to the left.
Left arrow = previous track
Right arrow = next track
Space = toggle playback
m = toggle mute.
By default, lectures are sorted by the full name of the lecturer. If you click this button, they will be sorted by the title of the lecture.
Adjust the volume by using this slider.
The default setting is 100%.
Click this button, and the player will change to a popout window. You can move this window anywhere you want while the lecture keeps playing.
This lets you do other things while you listen to a lecture.
---