First Church of Christ, Scientist, Darien, CT
Welcome to First Church of Christ, Scientist in Darien, CT.
Founded on the teachings of Christian Science, we follow the uplifting, effective, healing, and transforming Christianity which Jesus taught.
We invite you to explore this site and discover what our church has to offer. You'll also find here the times of our Sunday and Wednesday Evening services, the hours our Reading Room is open, and a map showing the location of our church and Reading Room.
---
March 14 - Darien: In-Person Lecture at 7 PM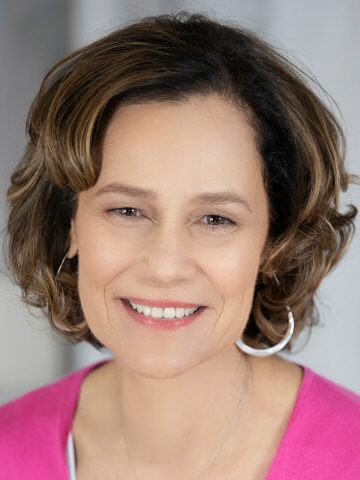 Title: LEARNING TO LOVE YOUR ENEMIES
By Giulia Nesi Tetreau, CSB
Tue, March 14, 2023 at 7:00 PM ET
Location: Darien Library, 1441 Post Road, Darien, CT
Attend this free talk and discussion by Christian Science practitioner and international speaker Giulia Nesi Tetreau.
It explores the ongoing search for a spiritual perspective on living that can lead to an expectation of good and a better life experience.
It's ultimately about a search for the nature of an all-good God, and the practical and inspired effect of this God's nature in life.
In the talk, Giulia will share how she has experienced a "spiritual revolution" in her own life by reading the book, Science and Health with Key to the Scriptures, by Mary Baker Eddy, along with the Bible. The ideas in Science and Health gave her an entirely new perspective on God and life that resulted in deeper meaning and even physical healings, both for herself and others.
She is a member of the Christian Science Board of Lectureship. In this role, she has addressed medical conferences, university classrooms, as well as general audiences around the world.
---
Sunday Services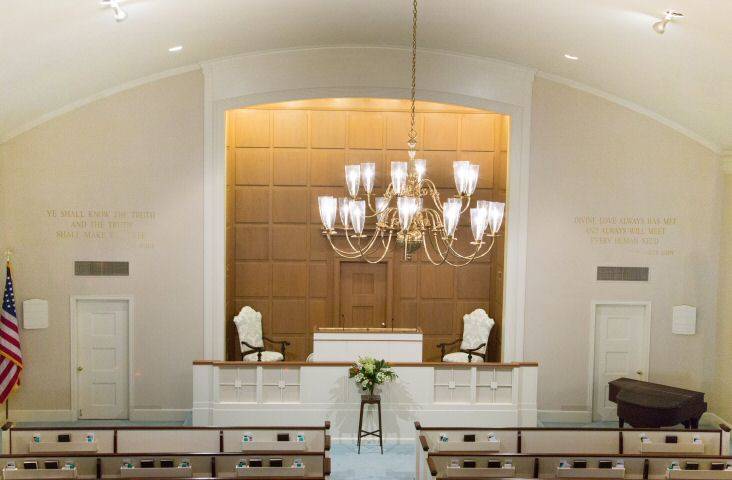 We invite you to join us on Sunday mornings as we sing hymns, pray and hear the weekly Lesson-Sermon read from the King James Bible and Science and Health with Key to the Scriptures by Mary Baker Eddy, the Discoverer and Founder of Christian Science. Together these two books are the Pastor for Christian Science churches worldwide, speaking in a way that reaches every age and culture. These services are conducted by a First and Second Reader elected by the membership.

In each weekly Lesson, Bible passages are amplified and explained through correlative passages from Science and Health. The Lesson, outlined in the Christian Science Quarterly, is studied during the preceding week by Christian Scientists throughout the world. Please feel free to join in this search for a deeper understanding of God and His creation.
---
Sunday School
Everyone up to the age of 20 is welcome here! Sunday School, held year-round, is a happy environment where each child learns of God's love for them. Students learn how to pray and turn to God for help. In small classes, they discover how the spiritual and moral teachings of the Bible and Science and Health can help them in daily life. They learn how the Ten Commandments and Christ Jesus' Sermon on the Mount are practical guides for health and success. Infants and children too small for Sunday School are cared for in the Children's Room.
---
Wednesday Evening Services
Wednesday evenings include singing, prayer and topical readings from the Bible and the Christian Science textbook. In addition, church members and visitors share their gratitude, inspiration and healing experiences based on their study and prayer.
---
Thanksgiving Day Service
We invite you to a Thanksgiving service on Thursday, November 25, at l0:30 am to hear a Bible Lesson, sing songs of thanksgiving and share expressions of gratitude from the congregation. The Thanksgiving Day proclamation from the President of the United States will also be read.

The service is open to everyone including children and no collection will be taken. The service also
will be broadcast at the same time on Zoom.
---
Children's Room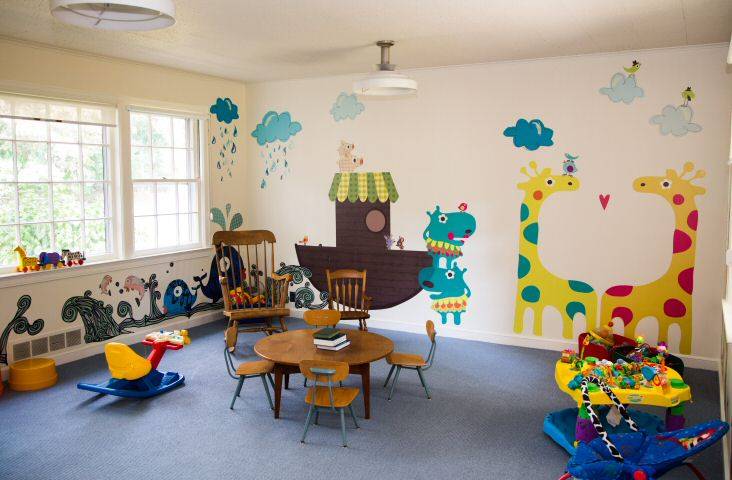 The Children's Room provides loving care for infants and small children during all services.
---
Reading Room
Our Reading Room is open to everyone. It is a well-stocked bookstore, library and information center about the Bible and Christian Science. Come and read the Christian Science Monitor, listen to hymns, research print and electronic resources and enjoy the quiet atmosphere for spiritual exploration. There is a special section with books, study aids and children's publications
---
Church, Reading Room and Contact Information
Church
Church Location
2331 Post Rd
PO Box 3435
Darien, CT 06820
(203)655-3407
Mailing Address
PO Box 3435
Noroton, CT 06820
Reading Room
Reading Room Location
1904 Post Road
Darien, CT 06820
203-655-2772
Send us an Email

Contact the Darien Christian Science Church