First Church of Christ, Scientist, Darien, CT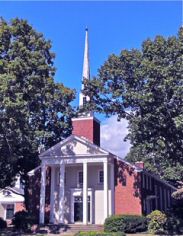 Welcome to First Church of Christ, Scientist in Darien, CT.
---
Darien: Watch a Recorded Web Lecture (Available until April 30)
LIVE WEB LECTURE: HOW TO MAKE CHANGE FOR THE BETTER'

A lecture by Janet Hegarty, CSB

LOCATION: Recording
Watch a recording of this lecture by clicking this link: https://youtu.be/clRoVbRKchk
I may not be an architect, but I know the value of a strong foundation. My life improved when I began building on new views of myself and my identity, which sprang from a better concept of God than I'd had before. This better concept of God brought healing changes to my life in a way that was deep and lasting.
These new ideas showed me the power of God, divine goodness, at work in all of our lives--providing solutions to challenges such as sickness, dishonesty, and career setbacks, which often seem like they can shake our foundation and connection to what's good. This had a practical effect in my own life, bringing a quick healing of a long-standing food allergy. And, as time has gone on, this foundational understanding of God as pure good has transformed my life in many ways, including the healing of a serious illness and the restoration of my career.
I invite you to join me in discovering how you can establish your own strong foundation and experience the life-changing effects of building on this solid basis for yourself and the world.
---
Darien: RR closed. Sunday Service & Sunday School via ZOOM
The Darien Church is has temporarily closed its' Reading Room with the announcement from the CT governor. We are holding our church services using ZOOM.
Please contact the church clerk at clerkcsdarien@gmail.com for sign-in information.
---
Sunday Services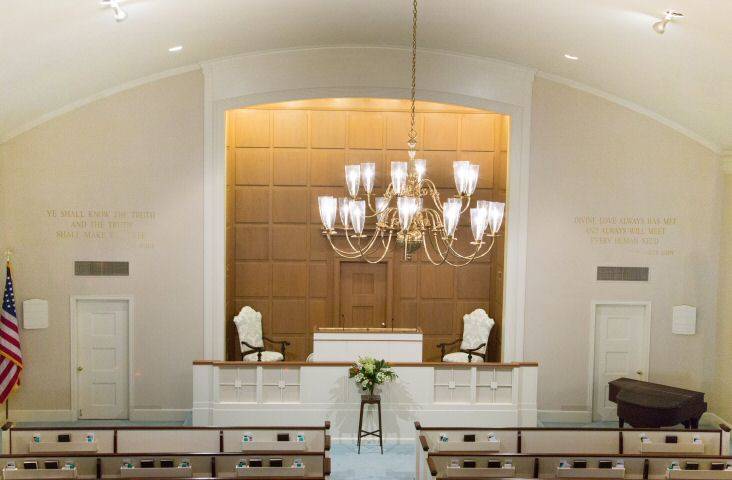 Sunday services include readings from the Bible and the textbook of Christian Science – Science and Health with Key to the Scriptures, by Mary Baker Eddy.
---
Sunday School
Sunday School is provided for children and young people up to the age of 20.
---
Wednesday Evening Services
Wednesday testimonial meetings include readings from the Bible and Science and Health. Then attendees are welcomed to participate by sharing accounts of healing and spiritual insights. The meeting also includes prayer and hymn singing.
---
Children's Room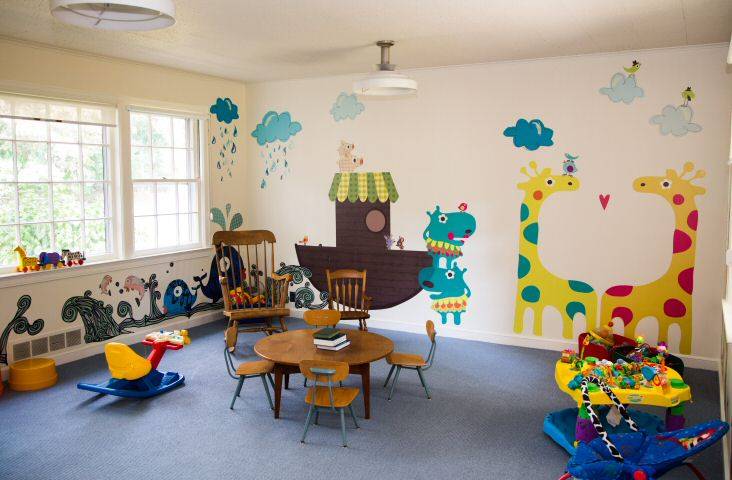 The Children's Room provides loving care for infants and small children during all services.
---
Reading Room
Our Reading Room is a community bookstore and reading center for the exploration of spiritual healing, prayer, and spirituality.
---
Church, Reading Room and Contact Information
Sunday Serviceand Sunday School
10:30 AM
---
Wednesday Testimony Meeting
7:30 PM
---
Thanksgiving Day Service
10:30 AM
---
Reading Room Hours
Mon, Wed, Fri, Sat 10AM-1PM Tu, Thurs 10AM-4PM Please call ahead to confirm (203) 655 2772
Church
Church Location
2331 Post Rd
PO Box 3435
Darien, CT 06820
(203)655-3407
Mailing Address
PO Box 3435
Noroton, CT 06820
Reading Room
Reading Room Location
1904 Post Road
Darien, CT 06820
(860) 200-4710
Send us an Email

Contact the Darien Christian Science Church