Christian Science Lectures and Events.
Attend a Christian Science Lecture!
Free public lectures on Christian Science are offered throughout the year. You are welcome to attend any lecture, which may be given in a Christian Science church, a library, or other public place.
The lecture topics are varied and cover a range of subjects which often focus on current events, as well as healing.
A list of lectures scheduled in our area will appear below. If none are listed, you may find a list of nearby lectures at christianscience.com.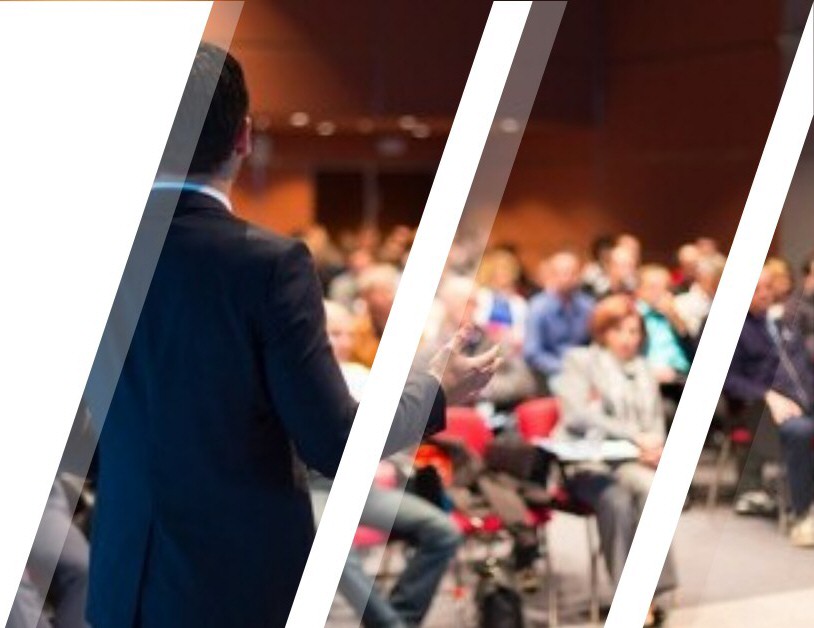 Local Events, Lectures and Broadcasts
Nov 4, Sat, Norwalk: In-person lecture at 10:00 AM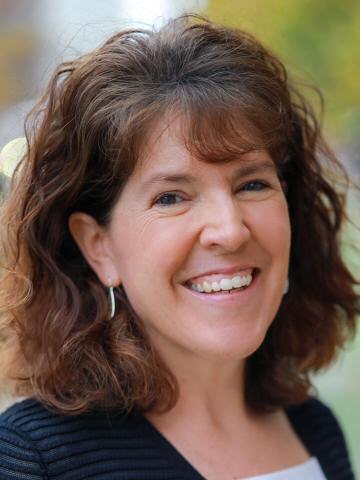 Title: NEVER ALONE: HOW SPIRITUAL IDEAS WORK IN US
By Melanie Wahlberg
Sat, November 4, 2023 at 11:00 AM ET
Location: South Norwalk Library, Community Room, 10 Washington Street. Norwalk CT 06854
"Giving freely of ourselves and what we all gain," a talk by practitioner of Christian Science healing and international speaker, Melanie Wahlberg. The talk will focus on universal healing precepts found in the Holy Bible, especially in Christ Jesus' life and teachings, showing how they are available for anyone to understand and experience through the lens of Christian Science. The talk is free, open to the community, and sponsored by First Church of Christ, Scientist, in Westport.
"When we feel overwhelmed by life's problems, we may want to try to get more from the world," says Ms. Wahlberg. "But when we do the opposite-give more of ourselves or focus on the God-given qualities we already have to express or contribute, we find that we end up not lacking anything. Really, we gain the unexpected good of joy, health, and strength that move our lives and the world forward."
Sharing examples of healing from her own life and professional practice of Christian Science, Ms. Wahlberg will explain why Christian Science is both Christian and scientific, meaning that people can prove its effectiveness for themselves, as fully described in the book Science and Health with Key to the Scriptures, written by the founder of the Christian Science movement, Mary Baker Eddy.
Ms. Wahlberg will also touch on the life of Mary Baker Eddy, and how she came to understand, confirm, and teach what she felt was original Christian healing. Eddy herself said she was especially inspired by Jesus' demand, "He that believes on me, the works that I do will he do also; and greater works than these will he do, because I go unto my Father" (found in the Gospel of John 14:12 in the Bible).
For over 150 years, people around the world have worked to follow Christ Jesus in this practice of Christianity and continue to do so today, with healings of physical ills and personal difficulties.
Web page of sponsoring church or society
---
Nov 5, Sun, Norwalk: In-person lecture at 2 PM in Spanish
5 de noviembre, domingo Conferencia presencial a las 2 p.m.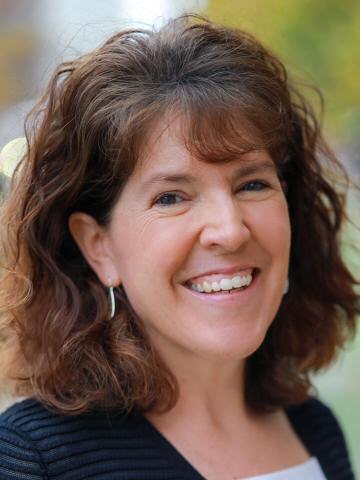 Title: WE ARE NEVER ALONE: HOW SPIRITUAL IDEAS WORK IN US
NUNCA ESTAMOS SOLOS: CMO TRABAJAN EN NOSOTROS LAS IDEAS ESPIRITUALESD
By Melanie Wahlberg
Sun, November 5, 2023 at 2:00 PM ET
Domingo 5 de noviembre a las 2:00 p.m.
Location: South Norwalk Library, Lower level teen center, 10 Washington Street, Norwalk CT 06854
Biblioteca de South Norwalk, centro para adolescentes de nivel inferior, 10 Washington Street, Norwalk CT 06854
"Dar libremente de nosotros mismos y de lo que todos ganamos", charla de la practicante de sanacin de la Ciencia Cristiana y oradora internacional, Melanie Wahlberg. La charla se centrar en los preceptos universales de curacin que se encuentran en la Santa Biblia, especialmente en la vida y las enseanzas de Cristo Jess, mostrando cmo estn disponibles para que cualquiera los entienda y experimente a travs de la lente de la Ciencia Cristiana. La charla es gratuita, abierta a la comunidad y patrocinada por la Primera Iglesia de Cristo, Cientfica, en Westport.
"Cuando nos sentimos abrumados por los problemas de la vida, es posible que queramos intentar sacar ms del mundo", dice la Sra. Wahlberg. "Pero cuando hacemos lo contrario: dar ms de nosotros mismos o centrarnos en las cualidades dadas por Dios que ya tenemos para expresar o contribuir, descubrimos que al final no nos falta nada. Realmente, obtenemos el bien inesperado de la alegra, la salud, y fuerza que hacen avanzar nuestras vidas y el mundo".
Compartiendo ejemplos de curacin de su propia vida y prctica profesional de la Ciencia Cristiana, la Sra. Wahlberg explicar por qu la Ciencia Cristiana es tanto cristiana como cientfica, lo que significa que las personas pueden probar su efectividad por s mismas, como se describe completamente en el libro Ciencia y Salud con Claves. a las Escrituras, escrito por la fundadora del movimiento de la Ciencia Cristiana, Mary Baker Eddy.
EM. Wahlberg tambin abordar la vida de Mary Baker Eddy y cmo lleg a comprender, confirmar y ensear lo que ella senta que era la curacin cristiana original. La propia Eddy dijo que estaba especialmente inspirada por la demanda de Jess: "El que cree en m, las obras que yo hago, l tambin las har; y obras mayores que stas har, porque yo voy a mi Padre" (que se encuentra en el Evangelio de Juan 14:12 en la Biblia).
Durante ms de 150 aos, personas de todo el mundo han trabajado para seguir a Cristo Jess en esta prctica del cristianismo y continan hacindolo hoy, con curaciones de enfermedades fsicas y dificultades personales.
Web page of sponsoring church or society
---
Nov 14, Tues, Greenwich: In-Person Lecture at 7 PM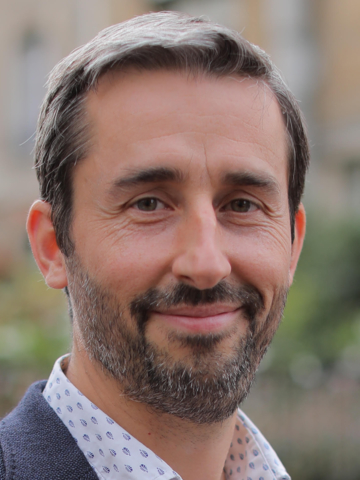 Title: HOW SPIRITUAL PERCEPTION BRINGS HEALING
By Alexandre Fischer
Tue, November 14, 2023 at 7:00 PM ET
Location: Church, 11 Park Place, Greenwich, Connecticut
This lecture, or heart-to-heart sharing, will give you an overview of Christian Science, its key concepts, a bit of its history, some examples of healings and some clarifications about typical misconceptions.
I do sincerely hope that after our time together, you'll have enough of a basis to begin to test its ideas and bring more harmony to your own life.
Web page of sponsoring church or society
---
Nov 28, Tuesday, Guilford: In-Person Lecture at 7 PM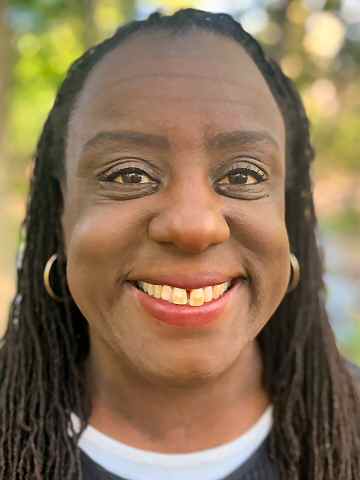 Title: BE SET FREE
By Nicole Virgil
Tue, November 28, 2023 at 7:00 PM ET
Location: Church, 49 Park St, Guilford CT
Circumstances often present what appear to be significant obstacles to living freely, something that everyone wants to do. Whatever it is that seems to stand between us and the full range of motion that we would like to have in our lives - it's not so much the presenting impediment that is the problem - it's not knowing how or where to access our God-given liberty.
To live a life of liberty, we have to find the nature and substance of liberty, which is spiritual, purposeful, unburdened, and given to all. To do that you have to know where to look, to the source of liberty - God, good itself, all-inclusive.
In this talk, we will examine liberty from a Biblical perspective; and see how real people today find their freedom from all kinds of physical, emotional and circumstantial restrictions that seem clearly beyond their control so that they may Be Set Free.
Web page of sponsoring church or society
---

Note: If your church or society schedules a lecture or event, please let the webmaster know so that the information can be posted here.
---
Listen to Historical Recordings of Christian Science Lectures
We offer over 312 recordings of historical Christian Science lectures, which you are free to listen to or download for your personal use.
Most of these were made during the 1960's and 1970's.
Lecturers include: George Aghamalian, Henry Alton, Catherine H. Anwandter, Frank Ayres, Arch Bailey, John Sidney Braithwaite, Martin Broones, Harry Browne, Noel D Bryan Jones, Charles M. Carr, Jules Cern, George Channing, Nola Cook, George Shaw Cook, Blanche K. Corby, William Milford Correll, Albert B Crichlow, Grace Bemis Curtis, Richard J. Davis, Henrik de Lange, Adam H. Dickey, Marian English, Howard Erwin, Charles W. Ferris, Richard L. Glendon, Martin N. Heafer, Joseph Heard, Hermann Hering, Norman Holmes, Frank T. Hord, Jack Hubbell, Dan Jensen, Gary John Jewkes, William D. Kilpatrick, Ronald Klette, John C. Lathrop, Matchette Marjorie, Thomas A. McClain, William McCracken, Robert Mitchell, Lanson Norcross, Ames Nowell, John Peterson, Jessica Pickett, John D. Pickett, James E Pike, Geith Plimmer, Sylvia Poling, Dorothy Rieke, Julio Rivas, Harold Rodgers, Paul Stark Seeley, Myrtle Smyth, Florence Southwell, Clarence Steves, Richard Strain, Bettie Thompson, Irving Tomlinson, Patricia Tuttle, James Watt, Paul Wavro, Patricia Webb, Nathaniel White, Martha Wilcox, Edward C Williams, John Wyndham, Bicknell Young, Otto G. Ziegenhagen, and more.
To listen to these lectures, please visit our historical lectures page.
---
Christian Science CSPS Internet Radio
These audio programs offer healing insight and inspiration from The Christian Science Publishing Society. You may listen to the programs using the player below, or you may visit the CSPS Internet Radio page to find more choices.
---
Domestic and International Christian Science Lectures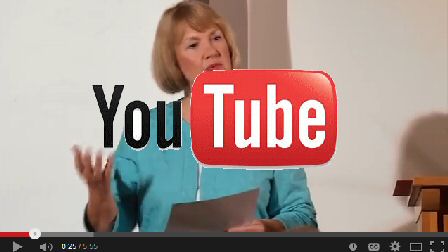 The Mother Church sponsors lectures on Christian Science. These lectures introduce Christian Science and illustrate its healing approach to today's problems and issues.
You may watch full-length Christian Science lectures, as well as short clips, on YouTube. Many of the full-length lectures were recorded in Boston, Massachusetts and are given by current lecturers from the Board of Lectureship of the Mother Church. Click on the image at left.
christianscience.com offers a worldwide schedule of lectures you may attend in person. Lectures are given by members of the Christian Science Board of Lectureship and are based on the Bible and the writings of Mary Baker Eddy. They are designed to bring the healing message of Christian Science to all kinds of audiences.
These lectures provide information about Mary Baker Eddy as it pertains to her discovery of the Science of Christ-healing, her own healing work, and the writing of Science and Health with Key to the Scriptures. They show the practicality of her teachings by sharing current accounts of healing that have resulted from the study and application of Christian Science.
---
Additional Resources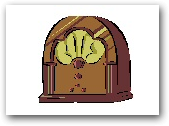 Christian Science Video Lectures Online – View full lectures and clips online now.
ebiblelesson.com offers a fresh, convenient way to explore the Christian Science Quarterly Bible Lesson online. The eBibleLesson offers a fresh, convenient way to explore the Christian Science Quarterly Bible Lesson online. You can:
Read the passages from the Bible and Science and Health as they appear in context in the books
Print the Study Edition (full text) versions of current and upcoming Lessons
Download the audio version of the Lesson to your MP3 player
jsh.christianscience.com offers practical, helpful Christian Science study resources, as well as live Q&A chats, searchable versions of the Bible and Science and Health, and free animated e-cards. There are also hundreds of articles illustrating how scientific prayer has helped people find healing solutions to personal, financial and health-related challenges.