First Church of Christ, Scientist, Darien, CT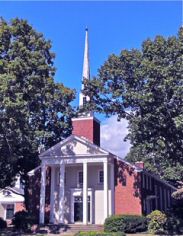 Welcome to First Church of Christ, Scientist in Darien, CT.
---
Darien: RR now open. Sunday and Wednesday Services In-Person and via ZOOM
We have now started up our services in person again as of May 23. Our Sunday service is at 10:30 am and Sunday School is at 9:15 am (new time). Wednesday, 7:30 pm. We are continuing to provide a Zoom link to our in-person services.
Join Zoom Meeting: https://us02web.zoom.us/j/89828571166?pwd=c2FTYStvTk41QUtaRCtQeUQzUUltZz09
Meeting ID: 898 2857 1166
Passcode: CSDarien
---
Mar 10 Thursday Darien: In-person lecture at 7:30 PM
Title: LEARN TO PRAY AND HEAL: A SPIRITUAL ADVENTURE

By Nate Frederick

Thu, March 10, 2022 at 7:30 PM

Location: To be announced
Are prayer and healing for you? I mean, if you have no experience with spirituality or religion, or you're not even sure what you think about God, can you still pray and be healed?
Yes. Because prayer and healing are natural to us, and I say this as one who didn't even grow up in a religious household. But what I've discovered as I've studied Christian Science is that a willingness to shift perspectives, to see things in a new, more spiritual way, has an effect--for anyone.
In my lecture, I'll share more about the fundamentals of effective prayer, as I've learned from studying Christian Science, as well as how healing is truly possible for everyone.
---
Sunday Services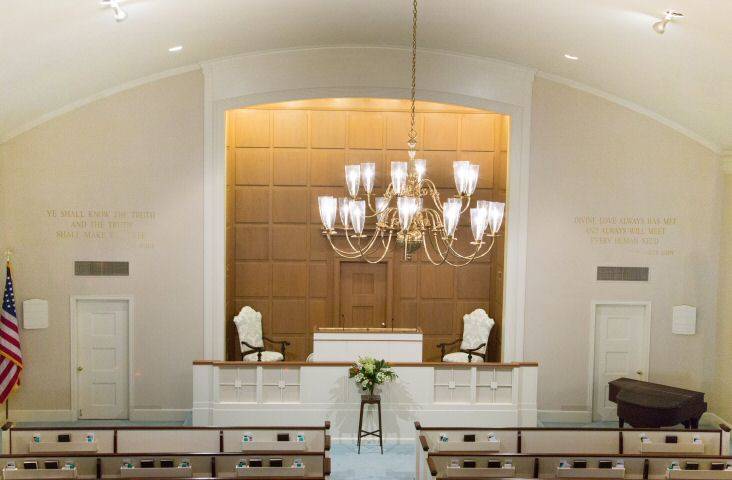 Sunday services include readings from the Bible and the textbook of Christian Science – Science and Health with Key to the Scriptures, by Mary Baker Eddy.
---
Sunday School
Sunday School is provided for children and young people up to the age of 20.
---
Wednesday Evening Services
Wednesday testimonial meetings include readings from the Bible and Science and Health. Then attendees are welcomed to participate by sharing accounts of healing and spiritual insights. The meeting also includes prayer and hymn singing.
---
Thanksgiving Day Service
We invite you to a Thanksgiving service on Thursday, November 25, at l0:30 am to hear a Bible Lesson, sing songs of thanksgiving and share expressions of gratitude from the congregation. The Thanksgiving Day proclamation from the President of the United States will also be read.

The service is open to everyone including children and no collection will be taken. The service also
will be broadcast at the same time on Zoom. You may attend using this link: tinyurl.com/ThanksgivingCSDarien 
---
Children's Room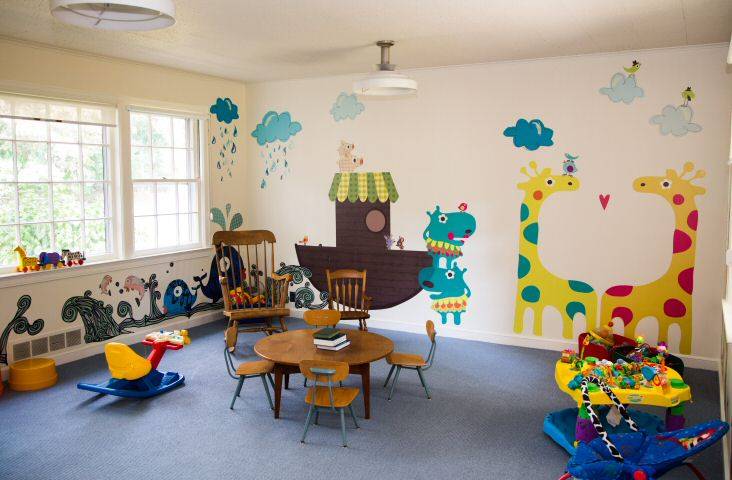 The Children's Room provides loving care for infants and small children during all services.
---
Reading Room
Our Reading Room is a community bookstore and reading center for the exploration of spiritual healing, prayer, and spirituality.
---
Church, Reading Room and Contact Information
Sunday Serviceand Sunday School
Service: 10:30 AM
Sunday School 9:15AM
---
Wednesday Testimony Meeting
7:30 PM
---
Thanksgiving Day Service
10:30 AM and Zoom
---
Reading Room Hours
Mon-Wed-Fri, 10-1 pm.
Tuesday, Thursday, 12-3 pm.
Church
Church Location
2331 Post Rd
PO Box 3435
Darien, CT 06820
(203)655-3407
Mailing Address
PO Box 3435
Noroton, CT 06820
Reading Room
Reading Room Location
1904 Post Road
Darien, CT 06820
(860) 200-4710
Send us an Email

Contact the Darien Christian Science Church