First Church of Christ, Scientist, Glastonbury, CT
Welcome to our church!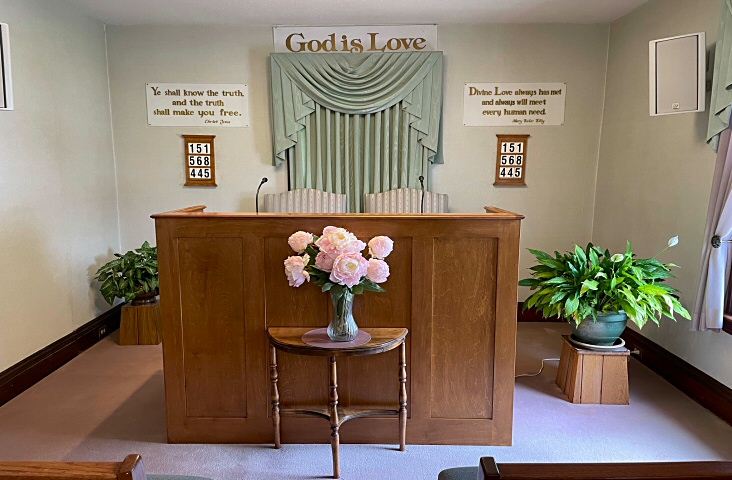 Mary Baker Eddy, the woman who founded The First Church of Christ, Scientist, over a century ago says in her book Science and Health with Key to the Scriptures:

"The time for thinkers has come."
Looking to deepen your relationship with your Father-Mother God? Seeking answers to challenging questions? Exploring the role of spirituality in your life? Looking for a physical healing through prayer? Our friendly church community will support you as you actively nurture your relationship with God.
The Bible and Science and Health are the Pastor of our church. So, besides being available around the clock they are the source material for our Sunday and Wednesday evening services. As a "thinker," you'll find our church rich in ideas to contemplate. Discover your true relationship with our Father-Mother God, including His power to comfort and heal.
---
Glastonbury: Web Lecture Sat, Nov 13 at 2:00 PM ET
Title: WHY EVERYONE IS NEEDED

By James Shepherd

Sat, November 13, 2021 at 2:00 PM ET

Location: Webinar
Webinar Information: The Webinar URL is below..
https://tinyurl.com/GlastonburyNov13
There's nothing more important than feeling loved, valued and needed getting a clearer sense of our unbreakable connection to God, infinite Love. This is what gives us a sense of worth and purpose.
I'll talk about what our purpose is, what it is that makes us absolutely essential, and how getting a clearer understanding of who we all really are has such an impact on our lives and on the lives of others.
I'll talk about how Jesus brought healing to so many people, and how the founder of the Christian Science movement, Mary Baker Eddy's desperate need for healing led to her discovery of Christian Science.
And I'll give examples of how Christian Science is bringing folks out of dark times and difficult situations today.
---
We're Back!
You're invited to be part of our congregation at 42 School Street, as we have returned to our church edifice. Or join our service with a Zoom connection (audio only). Contact the Clerk using the email icon below for the access code.
Our Sunday School helps children become familiar with the Bible, and how they can turn to God for help and healing. We are accepting new students.
As Connecticut has not yet fully lifted its mask protocols, we're asking that everyone wear a mask during the services.
---
Sunday Services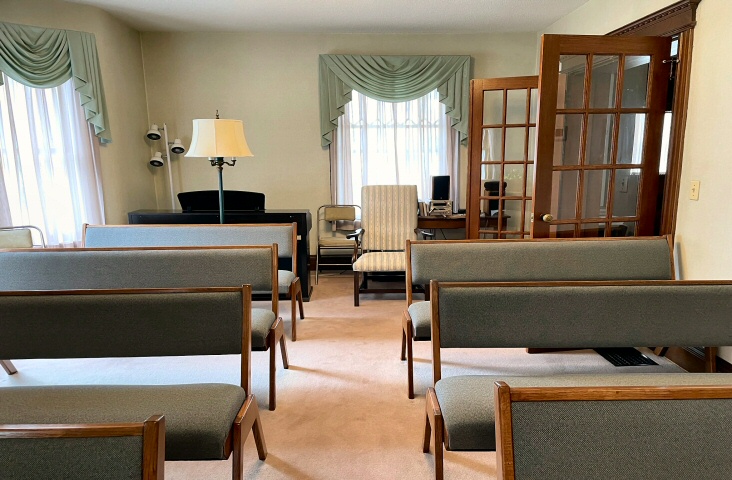 If you're looking for a new church home or visiting our area, we want you to feel comfortable and welcome at our service. Our service consists primarily of readings from the Bible and Science and Health with Key to the Scriptures, by Mary Baker Eddy.
The musical prelude you'll hear as you enter sets the tone for the exciting new ideas that will be read, along with familiar Bible stories in that week's Lesson/Sermon.
We have a "come as you are" dress code with an emphasis on brotherhood and love, not formality.
---
Sunday School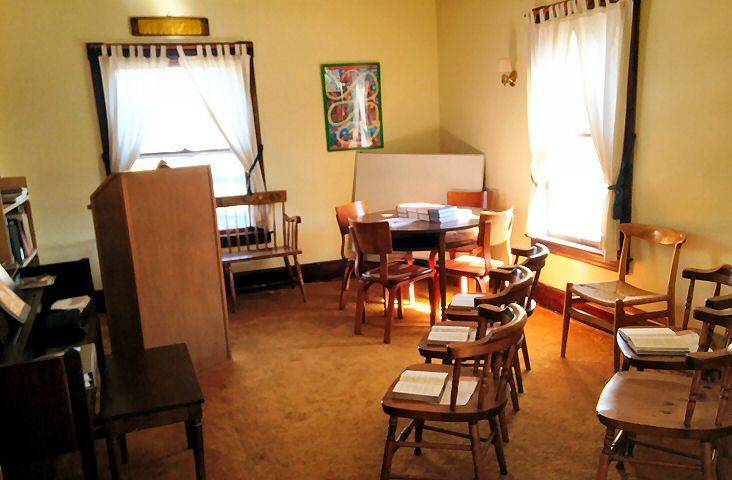 In our Sunday School, which meets at the same time as the church service, students up to the age of 20, learn from the lives and examples of Bible characters. The Ten Commandments, Beatitudes, and the Sermon on the Mount, which promote brotherly love, are also taught.
Young people are invited to explore how God can guide their decisions and provide answers to problems they may be facing.
Student directed topics such as bullying, relationship problems, career paths and physical healing are regularly addressed.
---
Wednesday Evening Services
Readings addressing local concerns as well as world issues make up half of the Wednesday Testimony meeting. Then, members of the congregation are invited to share testimonies of healings through prayer, of challenges of all kinds including health, financial, and relationships.
---
Children's Room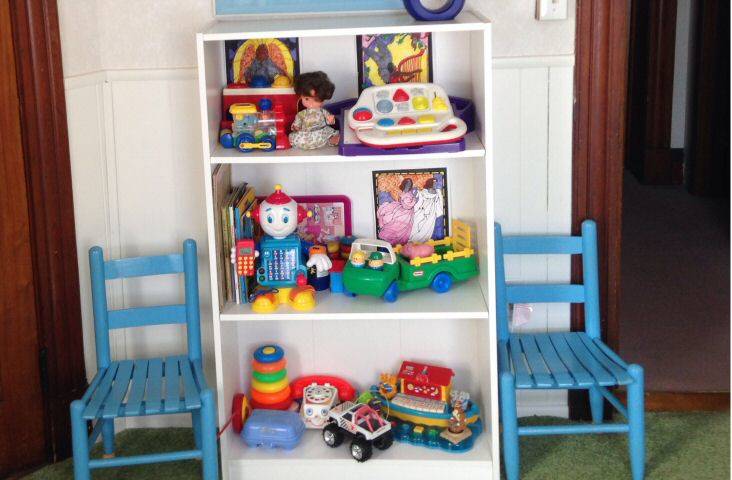 Loving care in our children's room is provided for infants and children not yet ready for Sunday School.
Our Children's Room is open during both our Sunday morning services and Wednesday evening meetings.
---
Reading Room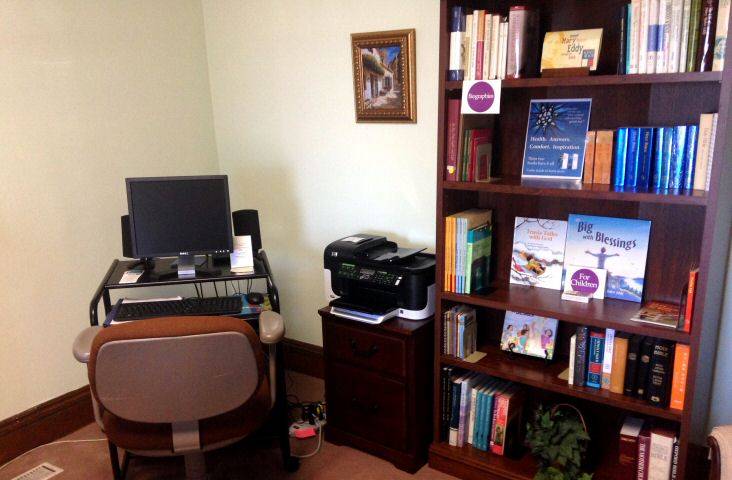 Our Reading Room is open to everyone. You can read, borrow or purchase Bibles, Bible resources and Science and Health with Key to the Scriptures, which makes the Bible come alive.
Come in to read or buy copies of our weekly and monthly magazines, or use our computer, to find people's accounts of healing of minor to major injuries, mending of broken bones, protection from contagious disease, healing trauma, and harmonizing of family and work relationships.
If you're curious about Christian Science, the Christian Science Sentinel might be a good place to start to see how others have gotten through dark times. Talk with the friendly Reading Room Attendant, or spend some quiet time reading to regain your spiritual bearings in the middle of your busy day. Why not set aside some time this week for "the things of the Spirit" and come see for yourself!
---
Church, Reading Room and Contact Information
Sunday Serviceand Sunday School
10:30 AM In-person and via Zoom audio
---
Wednesday Testimony Meeting
7:30 PM In-person and via Zoom audio
---
Thanksgiving Day Service
10:30 AM (In-person and Zoom audio)
---
Reading Room Hours
Tues and Sat from 11 to 2:00.
Church and Reading Room
42 School Street
Glastonbury, CT 06033-2241
860-633-9935
Church and Reading Room Location
Send us an Email

Contact the Glastonbury Christian Science Church
---
Make a Donation
Click the button above to make a donation to our church using your credit card or PayPal.